Our Story: Energy Savings By Design
At just 17 years old, our owner Larry began as an apprentice, working in the Union doing mainly commercial and industrial work. After noticing a severe decline in quality and craftsmanship, he was inspired to start his own company to bring back value and excellence to the residential HVAC field. Now with 38 years of experience and 24 years as a company, Larry has set the bar high in Central California communities and has not stopped at working to deliver great service and save customers money on energy.
Why Superior Air?
If you are looking for top quality while saving energy and costs, you have come to the right place. Our mission is to provide quality design, installation and service for heating, ventilation and air conditioning equipment in both residential and light commercial markets. We believe in doing things right the first time. With no guesswork involved in our HVAC process, our customers will find that our NATE certified technicians have the ability to get the job done precisely.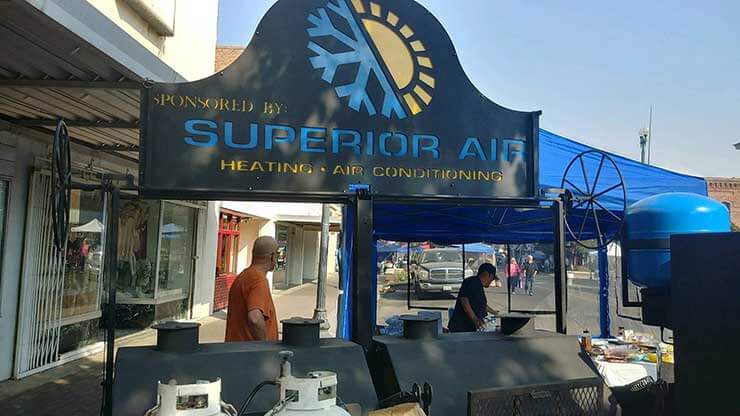 Loyalty Is Our Backbone
With Superior Air, our customers not only receive quality work, they gain a priceless partnership. Since we have been a part of the Tulare County community for almost 25 years, our strong values have helped maintain long-lasting relationships with our customers. Serving three generations of family members is just one example of the loyalty that we bring to our business.
Much like a family relationship, your partnership with Superior Air is one that you can count on. We hold our company and employees to the highest standards so that every customer receives the best experience possible. Not only will we work on whatever project you may need in the moment, we will repair and maintain your products and systems for years to come. That is how long you can count on us to be at your service! With a partner like Superior Air, you will not be disappointed.
Contact Us Today
For more information about working together with our Superior Air family, call us today at (559) 734-2002 or submit our online form.