The #1 HVAC Experts in Visalia & Exeter
Visalia is a charming community nestled in the foothills below the Sierra Nevada mountains. The team at Superior Air proudly serves the residential and commercial customers of this lovely city. While the city is full of historic buildings, our team of technicians is capable of finding any solution, even in buildings that were not originally built with air conditioning. We will find ways to keep your residential or commercial space as comfortable as possible.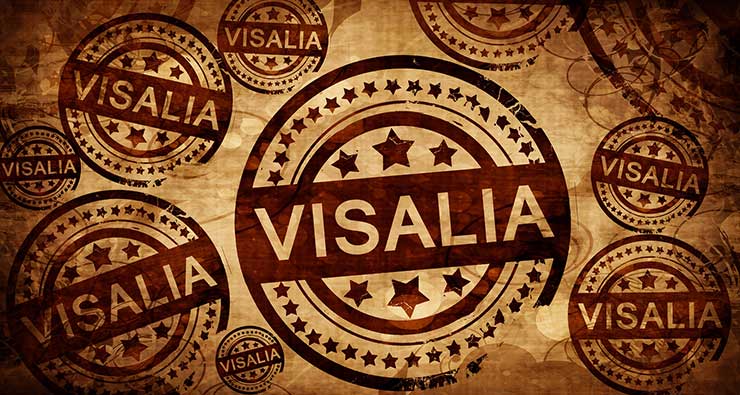 Just a 15-minute drive from Visalia is the neighboring town of Exeter. Our team at Superior Air provides the same expert service to Exeter's residential and commercial customers. In a hot climate, it is important to keep up your HVAC system with regular, professional service. Don't be left without the proper air conditioning level inside your home or business.
What We Offer
With nearly 25 years of experience, our technicians provide leading HVAC services and solutions to our valued customers in Visalia and surrounding communities. Superior Air can handle the following jobs:
Let Us Help You Make the Right Decisions
Not only should you ensure your cooling system can handle California temperatures, you should consider outdoor air pollution and how it can affect your health. If you are prone to allergies, maintaining good indoor air quality is imperative. With our three goals in mind – improve overall comfort, energy efficiency and utility bills – our Superior Air technicians are able to uncover remarkable solutions for our customers. Contact us today at (559) 734-2002 to learn more about how we can improve your home or business. You can also submit our online form.
Local Reviews
for Visalia, CA
Rated
4.9
out of 5 stars based on
17
customer reviews
---
great service
Don

-

Visalia

,

CA



---
Live Superior
Janet

-

Visalia

,

CA



Great great great great
---
Very knowledgeable and helpful
John

-

Visalia

,

CA



Did more than expected and was helpful. Only reason not 5 star rating is the Cor app on phone still not working?
---
Excellent service. Did two homes for us in 4 days. Everything works great.
Glenn

-

Visalia

,

CA



Thank you for excellent service. Awesome new heating and air conditioning system.
---
Great!
William

-

Visalia

,

CA



Jorge and his assistant we're informative, quick and courteous.
---
Very good service.
Russell

-

Visalia

,

CA



---
Jorge was very professioanl and did a great job of explaining our repair need.
Allen

-

Visalia

,

CA



---
Winter HVAC Service
Bob

-

Visalia

,

CA



Very conscientious, courteous and detailed. Gave our system a complete check up.
---
owner
Linda

-

Visalia

,

CA



---
Above and beyond
Gerad

-

Visalia

,

CA



Technician was very thorough with inspection and work that was completed. Went above and beyond and took my problems and issues and made it right. Took time to explain repairs.
---
2 for 2
Shari

-

Visalia

,

CA



Have only used them twice but in both instances everything turned out perfectly service was courteous and efficient.
---
Great service
Randy

-

Visalia

,

CA



Knowledgable
---
Excellent Service
Jovita

-

Visalia

,

CA



Service was excellent. Jorge was prompt, knowledgeable, courteous, friendly, and respectful. Service was efficient and timely. A very good experience. Thank you,
---
Great service!
Dorothea

-

Visalia

,

CA



I just had my heater checked & serviced. Both of them who came were knowledgeable & professional.
---
fujitsu mini split
danny

-

Visalia

,

CA



Raul was great from initial consult to finishing the project. Jose installed perfectly and the crew was efficient and friendly... Great experience and I'll look forward to my next project with Raul and Co...
---
Super Air, easy to work with. Very helpful!
Tom

-

Visalia

,

CA



We were very happy with our service. They sent a team of 5 guys and they worked very hard most of the day. They didn't miss a detail. They replaced both our units on the roof that were 40 years old. They also made sure and replaced the switch in the breaker box. If you want the job done correctly call S.P. Air they know what needs to be done and are easy to work with. We also receivd many discounts on the 2 units for doing the replacements in early spring.
---