Professional Duct Sealing Services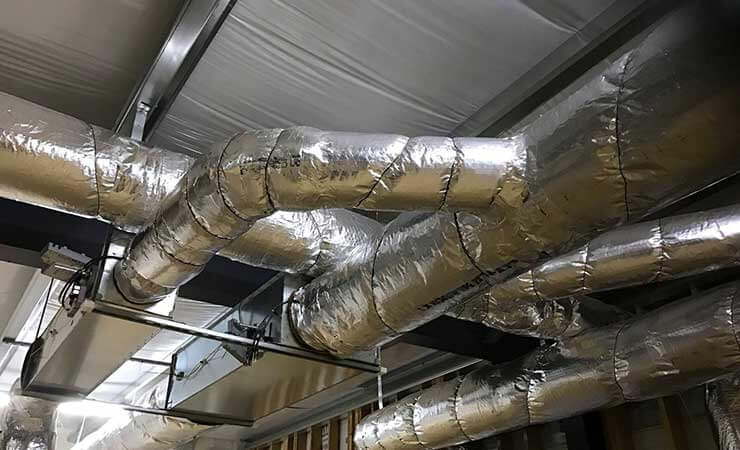 Are there rooms in your home or business that are always uncomfortably hot or cold? A leaking air duct could be the issue, and Aeroseal® duct sealing could be the solution! This breakthrough technology tackles leaks from the inside out to restore your system to proper working order.
Our Duct Sealing Process
Superior Air's fully trained and factory-authorized technicians have provided professional duct sealing for hundreds of customers throughout the area. We guarantee a reliable seal that offers a noticeable change in your HVAC system performance.
After blocking off all registers with plastic, a Superior Air technician will inject a tested and approved aerosol in the duct system. The sealant material covers all places where leaks occur. The technician will then perform a post-seal test to measure the air flow improvement. When we're finished, your building will provide proper airflow to keep you comfortable, no matter the temperature outside.
Why Aeroseal® Duct Sealing?
Our highly trained experts can visit your residential or commercial space and perform an in-depth analysis of your system to determine if Aeroseal duct sealing is the best solution for you. The benefits of this process include:
This advanced technology can work in homes for over 10 years without failure. Aeroseal duct sealing is the energy-saving technology that will leave you with maximum comfort and satisfaction, knowing that your environment is now healthy and safe.
Contact Us for a Free Service Quote!
At Superior Air, we are on call 24/7 to meet your HVAC needs and help with any concerns you may have. For more information on our duct sealing services, call our experts at (559) 734-2002 or fill out the contact form. We'll be delighted to help!