When buying a new furnace, it is imperative to choose a properly-sized unit. Installing units that are too big or too small could result in underperformance, energy waste and premature damage.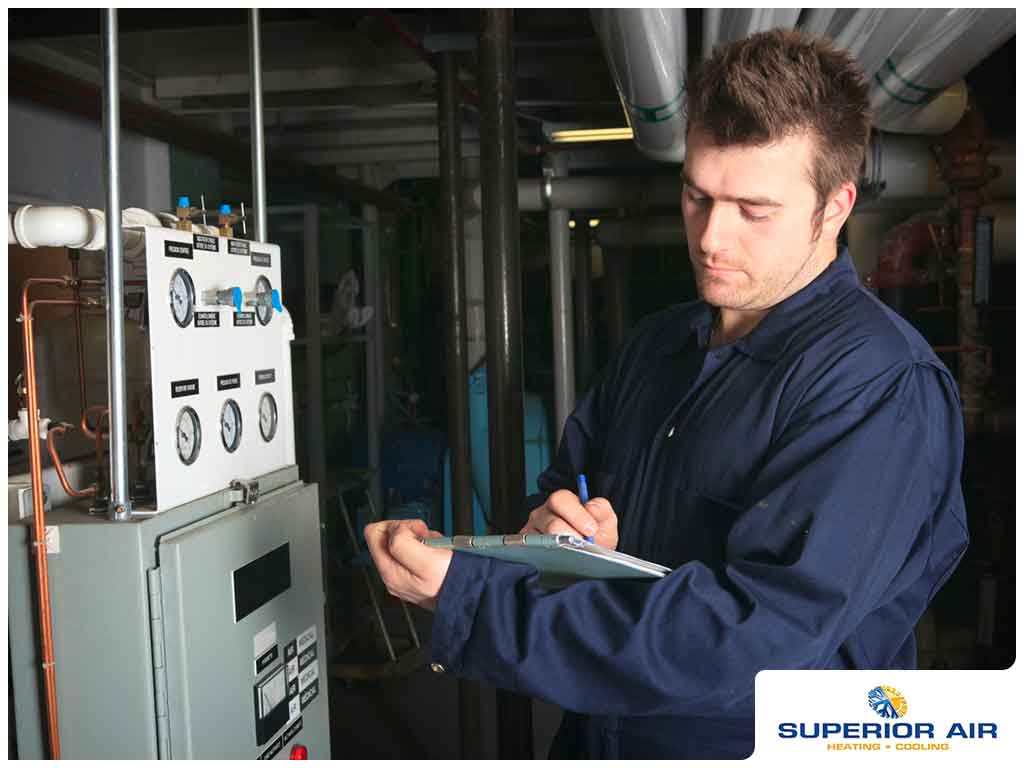 Here you'll learn some of the main factors Superior Air takes into consideration when estimating the correct furnace size.
Square Footage of Rooms
Any experts in furnace and air conditioning installation will attest that determining the aggregate dimensions of all rooms is of the utmost importance in picking the optimal HVAC size. Figuring the floor area of each space requires precise measurements to get an accurate result. The number of floors is also a factor, of course.
Climate Zone
Geographical conditions should also be kept in mind when comparing furnaces. Variables such as ocean currents and elevation matter. Furthermore, the location of your property on the map is an excellent guide in determining the right furnace for your house.
You don't have to know a lot about science to make a furnace selection. An HVAC professional could narrow down your product options by checking your zip code and seeing in which of the country's five climate zones you live.
Insulation Quality
The better the insulation, the less heating will be necessary. For this reason, experienced furnace and air conditioning maintenance specialists usually pair new houses with smaller HVAC units. Contemporary properties tend to be more adequately insulated, thanks to the latest building regulations regarding insulation.
Heat Sources
A savvy HVAC professional will assess your home's level of exposure to the sun, as well as where all your windows are situated. These factors can affect the transfer of heat from the inside of your space to the outside, and vice versa.
Ductwork Design
Your furnace must fit perfectly with the ductwork. If the ducts are too small for your chosen heating equipment, your furnace will wear down prematurely and require more frequent air conditioning repairs due to restricted airflow.
Entrust your furnace project to Superior Air to avoid wasting your money on an under- or oversized unit. Call us at (800) 462-0020 to get a free installation estimate in Visalia, CA.