Your air conditioner should be pumping out cool air, not water. If your unit is leaking water, it may be time to call in the professionals for a much-needed air conditioning repair. However, before you do, it's important to understand the basics of how air conditioning units work and where the water could be coming from so you'll know what to do the next time the problem arises.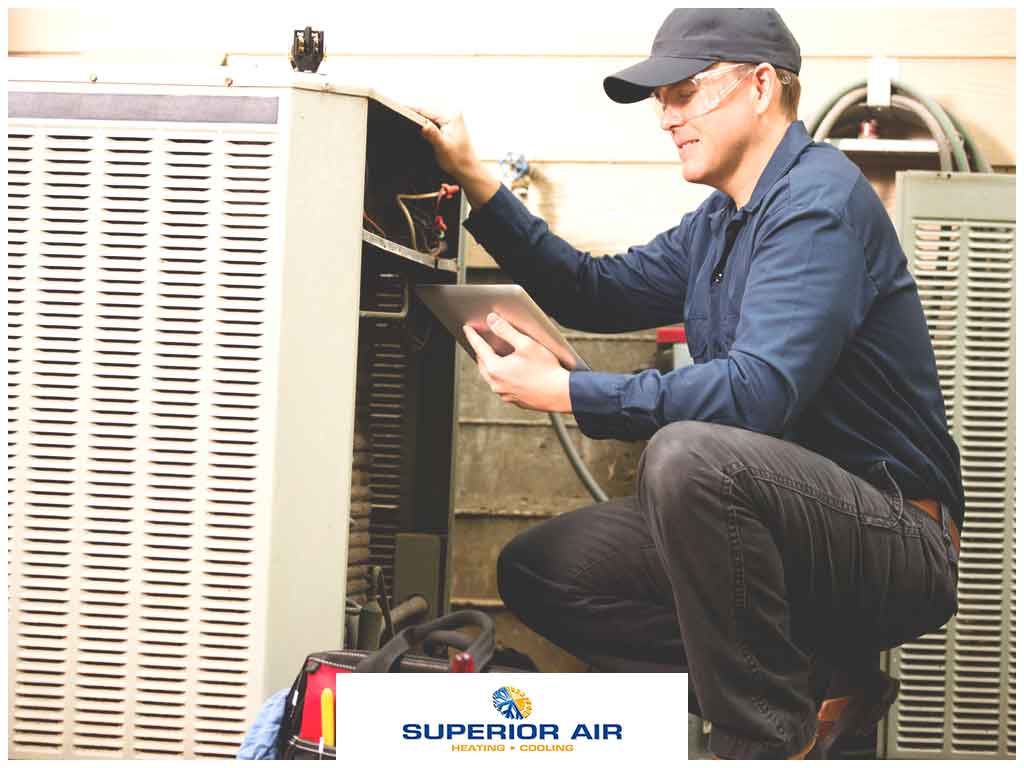 Here are a few pointers to consider from our heating and cooling experts at Superior Air about dealing with leaky air conditioners.
Air Conditioners and Water
All air conditioning units work in pretty much the same way. The unit draws in air which is then cooled as it moves over coils of copper tubing filled with refrigerant. On hot, humid days, water vapor suspended in the air condenses on the coils and drips down to a drainage pan. Keeping this drainage pan clean and clear of any obstructions is an essential part of regular air conditioning maintenance. While it's normal for water to come out of the evaporator coils, problems can occur when the system fails to adequately deal with it.
Mold and Mildew
The drain pan set underneath your cooling system makes an ideal environment for the growth and spread of mold and mildew. Many systems have a drain pump that continuously empties the pan and keeps it from overflowing. Problems with water leakage, therefore, can usually be traced to the draining mechanism of your air conditioning unit. Keep an eye out for telltale signs of mold and mildew, as these are often the first signals of a water drainage problem.
Addressing Water Leakage
According to the air conditioning installation experts at Superior Air, you can prevent these issues from happening in the first place by making sure that all water drainage pans, pumps and pipes are in good condition at all times. Sometimes, however, serious water-related problems can still occur. In these cases, it's best to let the professionals diagnose the problem.
Keep your air conditioning running smoothly and efficiently with our expert HVAC technicians at Superior Air, your number one local HVAC company. Call us today at (559) 342-0023 or fill out our online contact form to schedule an appointment. We serve homeowners in Hanford and surrounding areas in CA.