With a typical heating and air conditioning installation, most problems are well documented and diagnosis is straightforward and more or less easy.. Heat pumps, on the other hand, can be a little more challenging. Unlike furnaces and air conditioners, heat pumps don't necessarily produce warm or cold air. Instead, they transfer heat from one place to another. This gives them unique advantages over traditional HVAC systems, but it also means they can be prone to a different set of problems.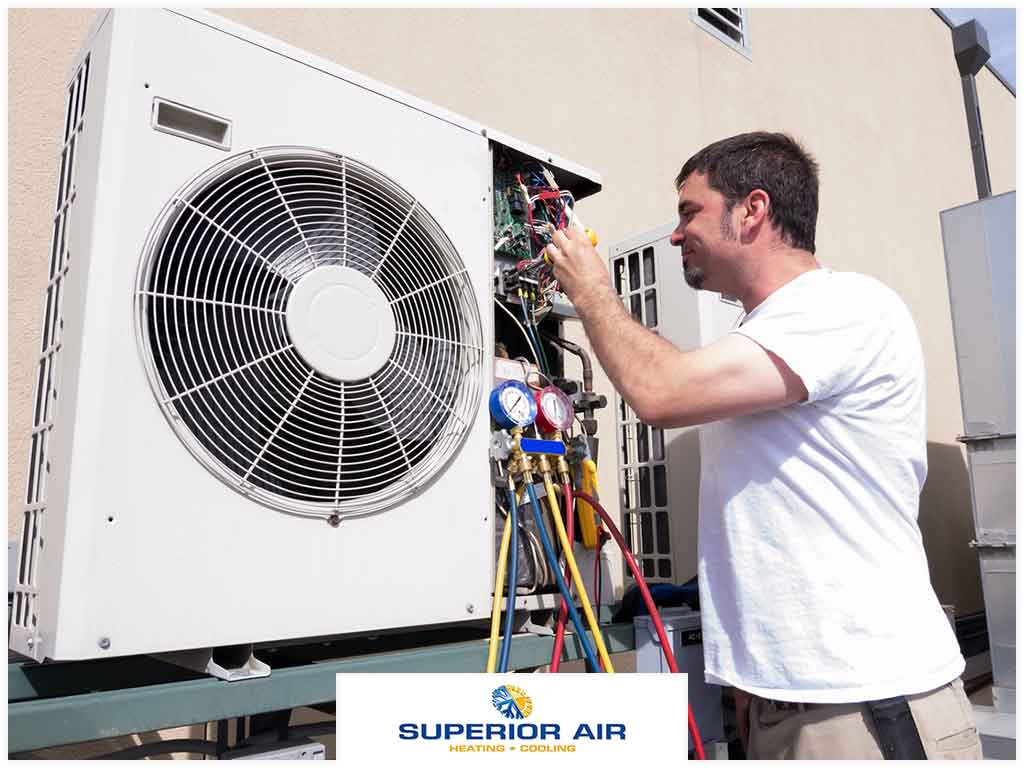 One of the most common issues homeowners face  with their heat pumps happens when their system doesn't seem to be shutting off like it should. Luckily, this problem can be traced to only a few potential causes. Let our experienced technicians at Superior Air walk you through the possible reasons why your heat pump isn't turning off.
Nothing to Worry About
While winters in California are usually mild, certain days of the year can still hit cold temperatures. During these times, heat pumps tend to work continuously to maintain a comfortable temperature in the home. This means it might not be necessary to call your local air conditioning repair professionals for service. The problem might, quite literally, just be the weather.
Thermostat Calibration
Thermostats work the same with heat pumps as they do with furnaces and air conditioners. If your thermostat is sending signals for the wrong temperatures to the unit, it will automatically adjust its settings to keep your temperature level, which might make it seem like the heat pump won't turn off. Have your thermostat calibrated regularly to avoid this problem.
Internal Damage
Without proper heating and air conditioning maintenance, the compressor contactor in your heat pump can become worn out and damaged. This causes the heat pump to consume more energy just to achieve the same results, which prevents it from turning off and puts more stress on the system. If this happens, contact your local HVAC company right away.
You can count on our professionals at Superior Air to keep your heat pump in great shape all throughout the heating season. Give us a call at (559) 734-2002 or fill out our contact form to schedule a service visit and get a free quote on new heat pump installations today. We serve homeowners in Visalia, CA, and nearby areas.