There are a lot of things that can cause problems with your heating and air conditioning installation. Dust, leaks, and regular wear and tear are just a few examples. One common cause, however, are often overlooked: children. Kids can be unpredictable and accidents can happen. Taking care of your HVAC system should therefore always include childproof measures to keep both the units and your young ones protected.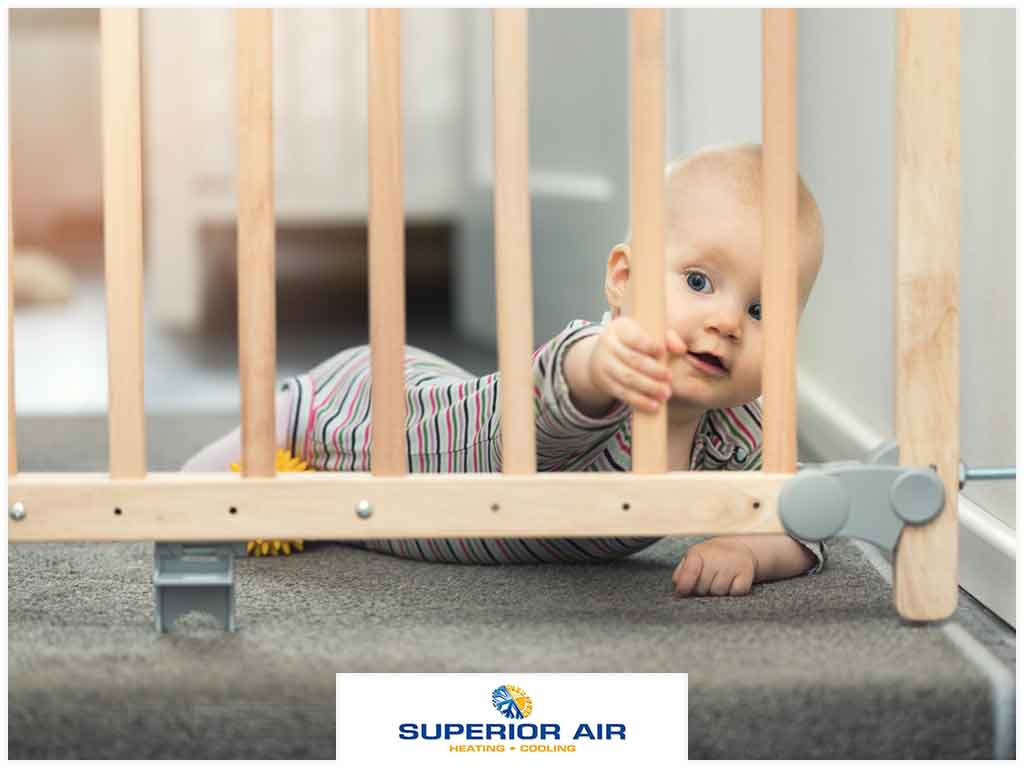 The part that suffers the most when children are around are your vents and registers. Curious little hands can often pry most registers open and small toys can get inside the ducts and damage fan motors. Protecting your registers, fortunately, is pretty simple. Here are a few recommendations from our experts at Superior Air.
Inoperable Registers
You can avoid needing air conditioning repair services mostly by simply securing the registers in place. While this might cost you some level of control over your circulation, it's a small price to pay for any potential accidents with your children. Wooden vents are usually made for this purpose so if you have metal registers, consider replacing them with wooden ones.
Screens and Meshes
Alternatively, you can also choose to put up a screen on the vent itself. This will not only prevent toys from finding their way inside your duct network, but it can also protect your kids from getting their hands inside the vents as well. Screens offer protection without affecting the rate of your air flow.
Practical Solutions
Routine air conditioning maintenance is needed to find if there are any problems with your vents and registers caused by toys getting inside your system. You can prevent most troubles by simply restricting access to the vent itself, either by placing some large furniture in the way or moving them somewhere out of reach.
Keep your HVAC system and your family safe with our experts at Superior Air, your number one go-to resource for all things HVAC. Call us today at (559) 734-2002 or fill out our contact form to schedule a service visit and get a free quote on new HVAC installations. We serve customers in Visalia and other nearby CA areas.