It's pretty hard to miss when you have a faulty furnace in your home. Uneven temperatures, inadequate heat and cold air coming out of your vents are just a few of the signs that you have a problem on your hands.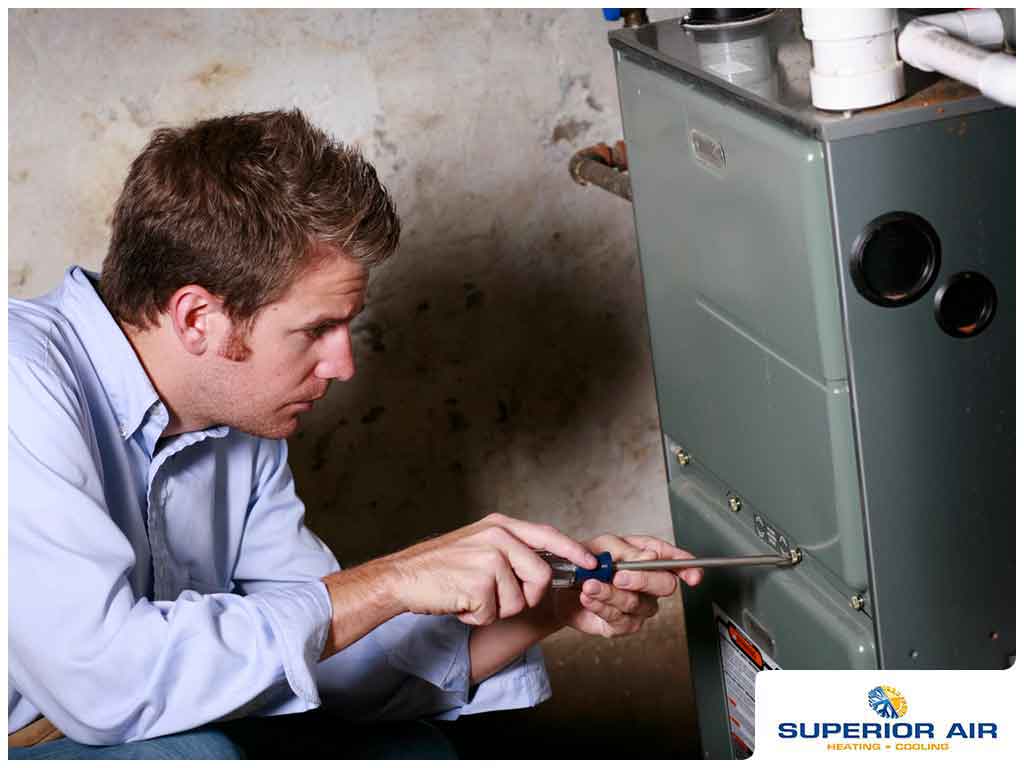 Fortunately, you can troubleshoot many HVAC problems on your own without scheduling a professional heating and air conditioning repair right away. Here Superior Air shares some quick fixes for common furnace issues.
Switch to "Heat" Mode
Forgetting to switch your HVAC system to "heat" mode is a common occurrence. Don't blame yourself, though; programmable thermostats have become more complicated and now have numerous settings to choose from, which can be confusing. If your furnace turns on but doesn't blow out warm air, it could be set to the wrong mode.
Make Sure the Temperature Setting Is Correct
Having a programmable thermostat doesn't mean your temperature settings will always be correct. Someone else in the household may have turned it down, which could be why some of your rooms aren't as comfortable as they should be.
Moreover, forgetting to program your thermostat after a heating and air conditioning installation project is an honest mistake many homeowners tend to make. Go to your device to correct any settings that are wrong.
Check the Time and Date
The temperature of your thermostat may be right, but your furnace won't produce heat if it's not being told to do so. Programmable thermostats control when HVAC units operate, so make sure the time and day settings are correct.
Ensure That There's Power
Regular thermostat battery replacement is part of heating and air conditioning maintenance 101. If your device's display shows nothing but the rest of your house has power, there's a good chance that its current batteries are just dead.
When all else fails, get in touch with Superior Air to further check on your furnace. Call us at (800) 462-0020 to schedule an appointment with a qualified technician in Visalia, CA, as soon as possible.