Hot and cold spots can cause homeowners to feel mild annoyance or great discomfort, depending on the person. They can also place a great strain on your HVAC system and increase your utility bills. In this blog, heating and air conditioning installation company Superior Air shares some tips on how to eliminate hot and cold spots in your home.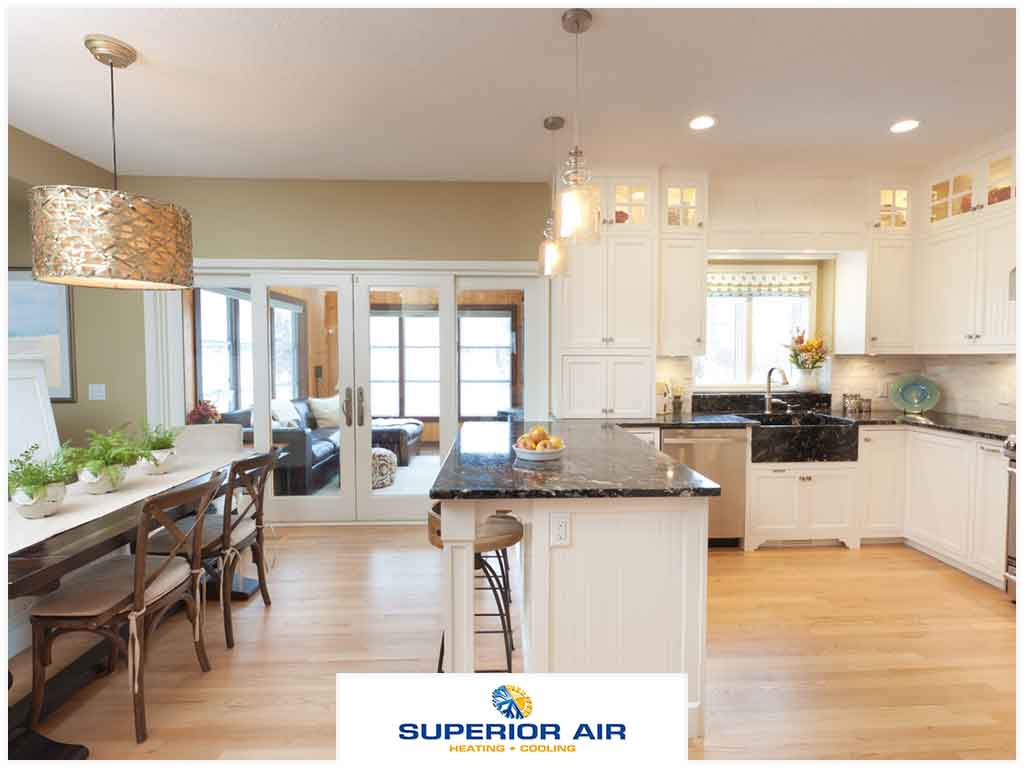 Improve Airflow in Your Home
Insufficient airflow is often the cause of hot and cold spots. Without proper airflow, conditioned air tends to stay in certain areas instead of circulating evenly throughout the house. Poorly-designed and/or improperly-sized ducts are often the culprit, but sometimes they can also be caused by clogged registers, clogged air filters or leaks in the duct system.
If you have ceiling fans or standalone fans, use them in conjunction with your HVAC system, as they help create air currents in the room. Ceiling fans in particular aid in distributing heated air, which tends to rise to the ceiling. When combined with regular inspections, replacing clogged air filters and keeping up with scheduled heating and air conditioning maintenance can help eliminate hot and cold spots.
Check for Drafts
Drafts at or near the windows indicate an air leak. The first thing you should check is whether or not the window sashes are closing properly. Minor adjustments may need to be made if the sashes aren't sitting flush with the frame. Check the frames for signs of warping, swelling or moisture damage. You may also need to have weatherstripping replaced.
Schedule a Professional HVAC Inspection
Persistent hot and cold spots should be addressed by an HVAC technician. A thorough HVAC inspection will include isolating the ductwork and testing for leaks, followed by a thorough cleaning and sealing. The heating and cooling systems will be tested for performance and efficiency, while the furnace will be tested for impurities in the fuel reservoir that may affect overall performance.
Superior Air is your leading provider of heating and air conditioning repair services. Give us a call at (800) 462-0020 or fill out our contact form. We serve customers in Tulare, CA, and nearby areas.