Scorching temperatures aren't the only thing you need to keep an eye out for in the summer—there's also the problem of high humidity levels. Problems with humidity can range from annoying to potentially life-threatening. While indoor humidity is responsible for that sticky feeling on your skin, it can also lead to the spread of mold and bacteria, which can cause a host of health-related problems.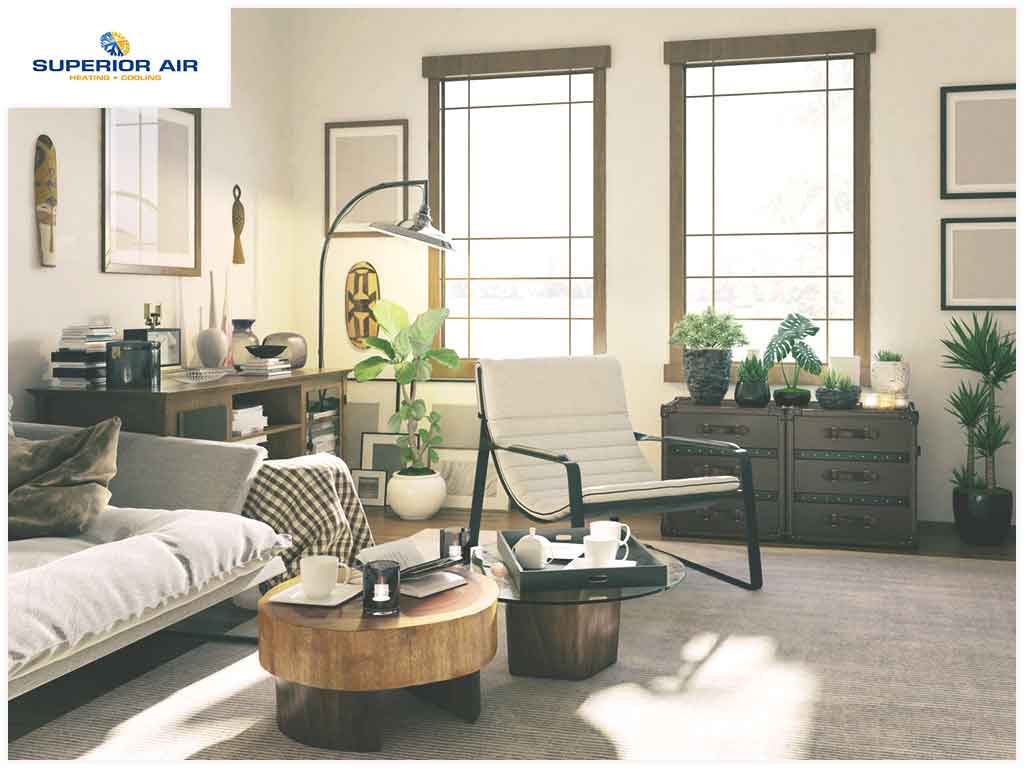 How then can you control the indoor humidity levels in your home? Superior Air, your go-to contractor in the state for all your air conditioning repair needs, shares some tips below.
Place Moisture-Absorbing Plants Inside
Something as simple as placing plants around your home's interior can help lower indoor humidity levels. Just make sure you choose ones that absorb a lot of excess moisture, like Boston ferns and English ivy.
Improve Indoor Air Circulation and Ventilation
There are a number of ways you can improve indoor air circulation. For example, you can open the windows to let in less humid air, or turn on the ceiling or exhaust fans.
Install a Dehumidifier
If, however, you don't have a lot of vents and don't want extensive work done on your home, there's always the option of buying a dehumidifier.
Keep Your Air Conditioner in Good Working Condition
Don't have the budget for a new dehumidifier? Not to worry; you can rely on your AC instead. The AC does more than just blow cool air into your home; it also removes excess moisture from the air. The part that's responsible for lowering humidity is the evaporator coil, so you need to make sure it's free of dust and working properly. If there's something wrong with the coil, call an air conditioning maintenance contractor as soon as possible.
You shouldn't wait until something's wrong with your air conditioner to call a contractor, however. It's good practice to schedule periodic HVAC inspections and maintenance work throughout the year to keep it in good working order.
Superior Air, an HVAC contractor with more than two decades' worth of experience, offers air conditioning installation and repair services. To get a free quote, call us at (559) 342-0023 or fill out this form. We serve homeowners in Visalia, CA.