According to air conditioning installation experts, your HVAC system needs to be maintained every month if you want to keep it in top shape. However, maintaining an HVAC system isn't as simple as repeating the same tasks every month. With that in mind, it's best to know the specific steps that you need to take.
In this post, Superior Air discusses your HVAC maintenance to-do list for the beginning of the fall season.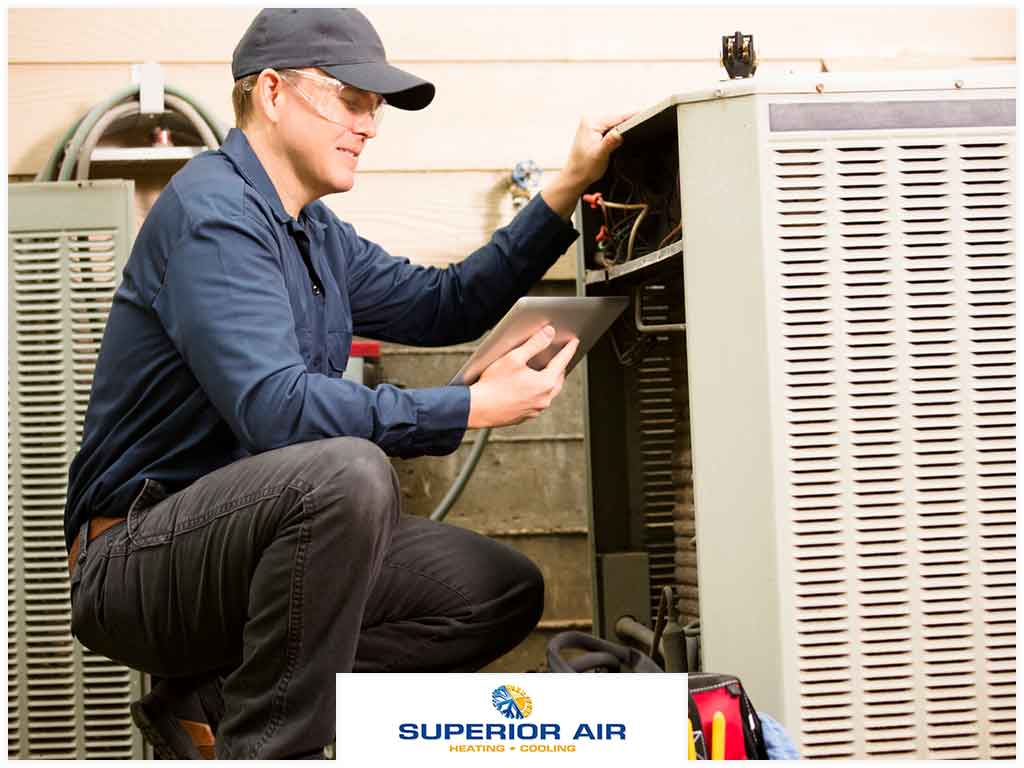 Air Filters
The first thing you'll need to check on your HVAC system during the maintenance process is the air filter. Your cooling system sees heavy periods of use over the summer season, and now that fall has arrived your filter should be inspected monthly to ensure it isn't full of contaminants. You may need to replace it sooner than the 3-month mark, however, so make sure you have a replacement nearby just in case.
Registers and Return Air Grilles
Once you're done with the air filters, the next thing you need to inspect are the registers and return air grilles to make sure they haven't been shut or blocked. Otherwise, the airflow through your HVAC systems could be restricted, which can create performance issues and system overheating. As much as possible, move all carpets, rugs and furniture away from the vents.
Exterior Cooling Equipment
Check your exterior cooling equipment next, removing any grass clippings or debris that may have gathered on it. Trim back any vegetation that grew around the unit as well to prevent it from interfering with its performance.
Drip Pan and Condensate Drain Lines
Once you've done what you can for your exterior cooling equipment, it's time to inspect the drip pan and condensate drain lines for clogs. This is because if they become clogged with mold or algae growth, the condensation can't exit your home properly, which can cause the system to malfunction or even cause water damage. However, cleaning such components is best left in the hands of professionals, so make sure to call an air conditioning repair expert to get the job done right.
Heating System
The arrival of fall signals that it's time to schedule a maintenance check for your heating system. Call in a professional contractor to tune up your furnace, heat pumps and other heating equipment to improve their performance and keep your home warm and comfortable during the winter season.
Turn to Superior Air for your HVAC maintenance needs. We're your leading provider of air conditioning maintenance and aeroseal duct sealing services. Give us a call at (559) 342-0023 or fill out our contact form to get a free quote. We serve homeowners in Visalia, CA, and nearby areas.