Workplace productivity and employee comfort go hand-in-hand to ensure growth in small and medium-sized businesses. One of the simplest ways to achieve them is to upgrade your facility's old, failing HVAC system. But how exactly do you get started? Superior Air, the area's top expert in air conditioning repair and installation, shares some handy HVAC management tips below.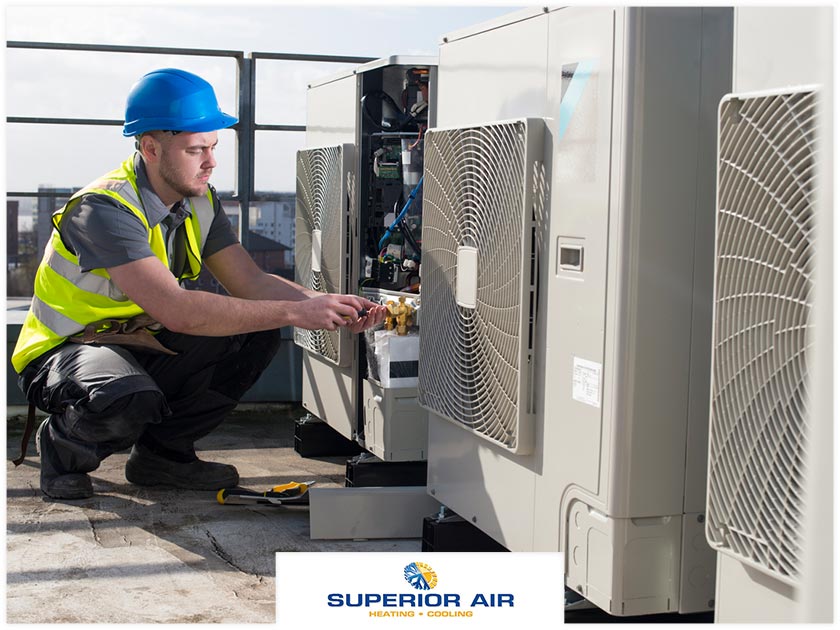 A – Assess Your Facility's Needs
When investing in an HVAC system for your small or medium-sized business, it pays to have all the essentials covered. How big is the space occupied by your business, for instance? Is it a better idea to get a full HVAC upgrade or to invest in a retrofit? Make sure to take into account your available budget, as well. You'll want to work with a trusted HVAC company that offers good deals and flexible financing. The end result should be a reasonably-priced but high-performing HVAC system that encourages employee productivity through interior comfort.
C – Choose the Right HVAC Contractor & System
Because air conditioning installation is still quite an investment, it's important to work with a trusted HVAC company on the project. In this area, that would be Superior Air. Just turn to us and we'll have our trained, experienced HVAC technicians evaluate your business space and listen to your specific needs. As a Carrier® authorized dealer, we carry only the highest quality HVAC options available. Work with us and we'll help you explore the options and decide on the system that best works for your small or medium-sized business.
E – Establish a Maintenance Schedule
It's never too early to think about HVAC maintenance. The last thing you want is to have your new system fail long before it should. Note that constant repairs will cost you a considerable amount of money–money you could've used to expand your small or medium-sized business. Schedule proper, regular maintenance with Superior Air and we'll help you get the most out of your HVAC system's life and performance.
When it comes to exceptional air conditioning maintenance and other HVAC services, look no further than Superior Air. Expect a smooth,  worry-free experience when you work with us for your upgrade. We proudly serve Hanford, CA, and nearby areas. Call us today at (559) 734-2002 or fill out this contact form to schedule your HVAC evaluation.