As a staple in thousands of homes across the country, air conditioners are no longer as big of a deal in people's minds. However, they were considered a technical marvel decades ago, with cinemas advertising fully air-conditioned spaces to sell more movie tickets during the summer. That's the reason popular films were released in the summer and how the term "summer blockbuster" came about. If you want to learn some more quick facts about home cooling, Superior Air, the trusted air conditioning repair expert, shares more of them here: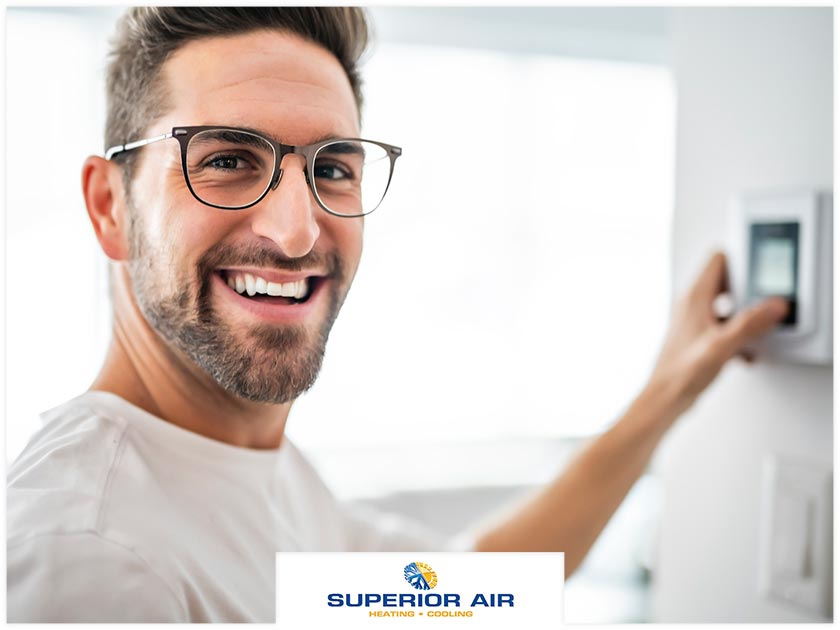 1. Back then, only the wealthy could afford air conditioners. Early AC units were not only expensive, but bulky as well. This meant only wealthier homeowners with enough space on their property could afford one. This is no longer the case today, fortunately. Air conditioners now come in many different types and sizes and are available at more flexible, reasonable prices.
Their purchase and installation is still quite an investment, however. For this reason, you'll want to make sure you're working with a trusted HVAC company in the area, such as Superior Air, for your air conditioning installation. As a Carrier® authorized dealer, we carry some of the highest quality AC systems available today. We can help you explore your options and decide which one best suits your home and needs.
2. The first home cooling system made wasn't the air conditioner. The honor of being the first home cooling system goes to the electric fan, which doesn't even actually cool the air inside your home. Instead, it generates a wind-chill effect to lower your body temperature. Many people still use fans because of their portability and cost efficiency, but if you're aiming for consistent, whole-home comfort, an AC unit remains the best option.
3. Air conditioning systems help save lives. Prior to the advent of modern air conditioning, a large number of people used to suffer from heat stroke and exhaustion during the summer. However, this number has fallen significantly over the last 50 years, according to research. This drop started right around the time air conditioners became more accessible.
4. Air conditioners remove excess moisture from the air. By reducing your home's humidity levels, the AC unit allows for a more thermally-comfortable space for the whole family. At the same time, it improves the home's indoor air quality, eliminating the health issues involved with exposure to hot, moist air.
From expert air conditioning maintenance to effective indoor air quality solutions, Superior Air will always deliver. Expect a cooler, more comfortable home this summer by turning to us for your air conditioning needs. We proudly serve Tulare, CA, and nearby areas. Call us today at (559) 734-2002 or fill out this contact form to schedule your HVAC evaluation.