Superior Air has been a leading name in the air conditioning installation, maintenance and repair industry for years. Our flawless record of satisfied customers is thanks in large part to the quality products and training we've received from Carrier®. This year, a Carrier product has been named as a finalist for Consulting-Specifying Engineer (C-SE) magazine's Product of the Year award.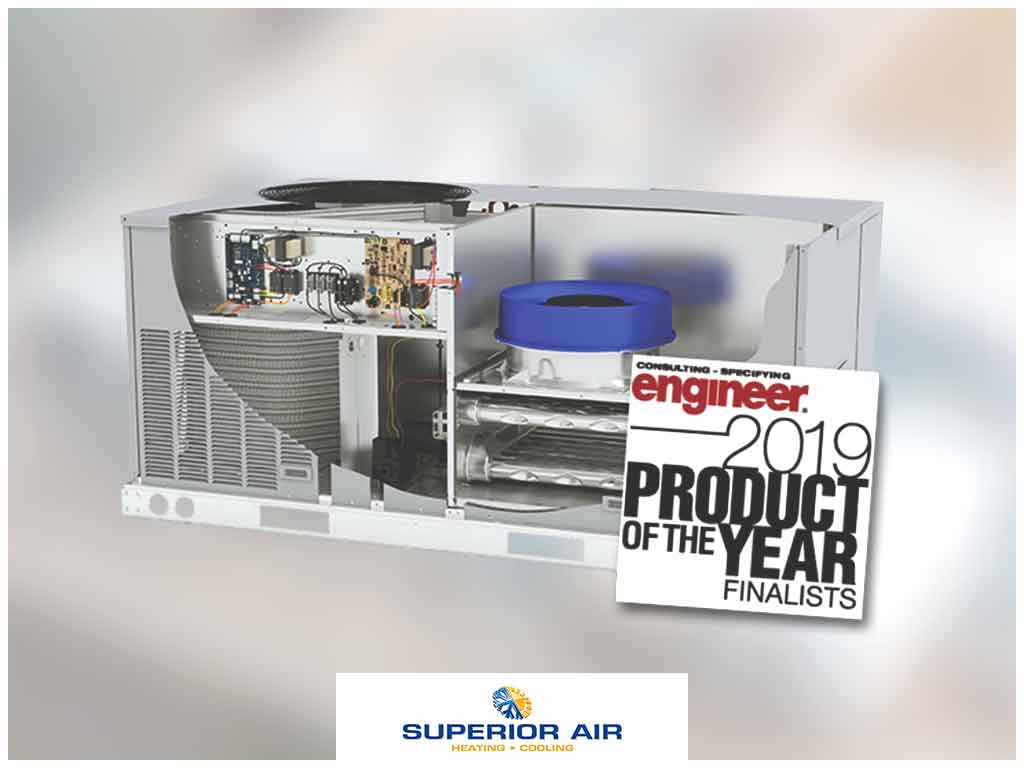 Let our HVAC specialists at Superior Air show you how this translates to better service and better benefits for you as a homeowner.
Better Energy Savings
Increased energy efficiency has long been one of the main goals of manufacturing companies, and Carrier has been at the forefront of developing the technology and innovations that have helped create better heating and cooling systems. Their Weather Series RTU has been awarded as the Money-Saving Product of the Year by BUILDINGS2 magazine thanks in large part to their EcoBlue Technology, which has revolutionized air conditioning maintenance and performance.
Cooling Technology
AquaEdge 19DV has also been listed as a finalist in the Chiller Category. Chris Opie, vice president for Product Marketing & Platform Strategy at Carrier Commercial HVAC Global Equipment, had this to say: "The 19DV delivers on customer demands for ultimate performance, leading efficiency and environmental responsibility."
Quality You Can Trust
With Carrier, homeowners can now enjoy a much higher rate of performance than they could with other heating and cooling units available today. In addition, the superior quality of our products means that you'll be spending less on air conditioning repair visits in the long run. All things considered, customers can get great value for their money by choosing Carrier products to meet their heating and cooling needs. This would be true to an even bigger extent if they were to have their system installed by a certified, factory-trained Carrier professional.
At Superior Air, our technicians have undergone extensive training to learn how to install, repair and maintain Carrier products. You can count on us for all your heating and cooling needs. Call our representatives at (559) 342-0023 or fill out our online contact form to schedule a service visit and get a free estimate on new installations today. We serve homeowners in Visalia and nearby areas.