Carpets add to the look and feel of your home–but their material can also harbor dust, allergens, and other pollutants that can compromise indoor air quality (IAQ). On the other hand, the fact that they DO retain these pollutants could actually be a good thing. So what exactly should you believe: are carpets good or bad for your home's IAQ? The trusted air conditioning installation company in the area, Superior Air, provides the short answer here: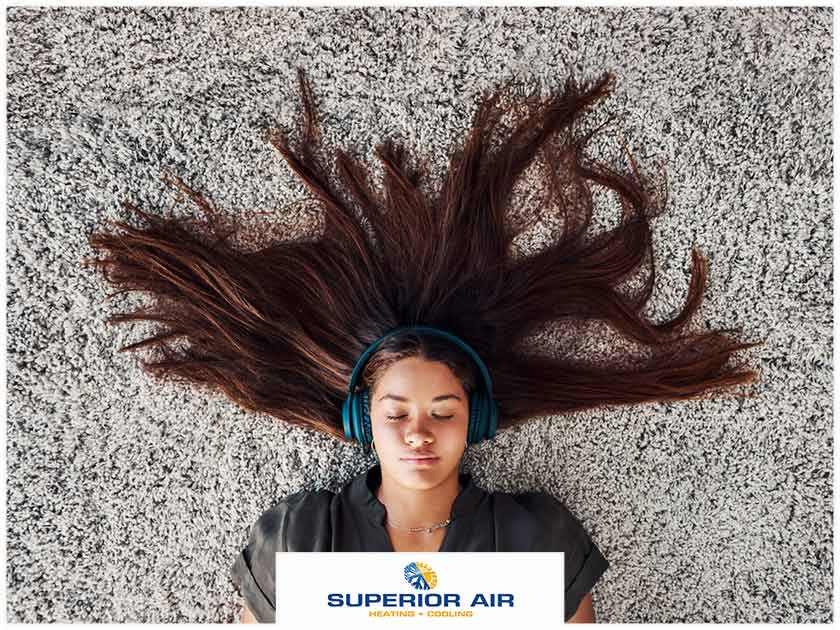 They Can Be Good, But Only to a Certain Point
Look at it this way: carpets do serve as a sort of reservoir for dust and other contaminants, but this also means the particles will remain trapped within the material, preventing them from re-entering the air you breathe. Of course, this only works if the carpet is regularly and meticulously maintained. Use a vacuum cleaner with high-performance filtration to remove the allergens trapped in the material. Otherwise, every step you take across the carpet will release these harmful particles into the air.
Minimizing the Negative Effects of Carpets on Indoor Air Quality
It's still best to choose alternative flooring options, but if you have your heart set on carpet, be sure to take the necessary measures to ensure its effects on your home's IAQ are significantly reduced. Superior Air, your premier air conditioning repair expert and provider of effective indoor air quality solutions, shares some pointers below:
Before the carpet is installed, make sure it's sufficiently aired out. You can do this by unrolling it outside or in a well-ventilated room.
As mentioned above, make sure to vacuum your carpet thoroughly and regularly to prevent allergens and spores from being recirculated throughout your home.
Make sure the carpet is installed according to proper standards. In fact, you can even ask your installers to use low-emission adhesives, or just have them tack down the carpet without using glue. This makes it easier to remove or air it out when necessary.
Invest in indoor air quality products to keep the air you're breathing safe and healthy. Superior Air can help you with this. In addition to professional air conditioning maintenance, we can also meet your indoor air quality needs using our high-quality air purifiers, air filters and ventilators from leading brands.
Look no further than Superior Air for top-tier indoor air quality solutions. We serve Hanford, CA, and nearby areas. Call us today at (559) 734-2002 or fill out this contact form to schedule your consultation.