One of the many HVAC-related problems homeowners experience involves uneven heating and cooling. If you notice hot or cold spots in certain areas of your home, it might be time to check the ductwork. In this blog, heating and air conditioning installation contractor Superior Air shares the common causes of poor airflow in your vents and air ducts.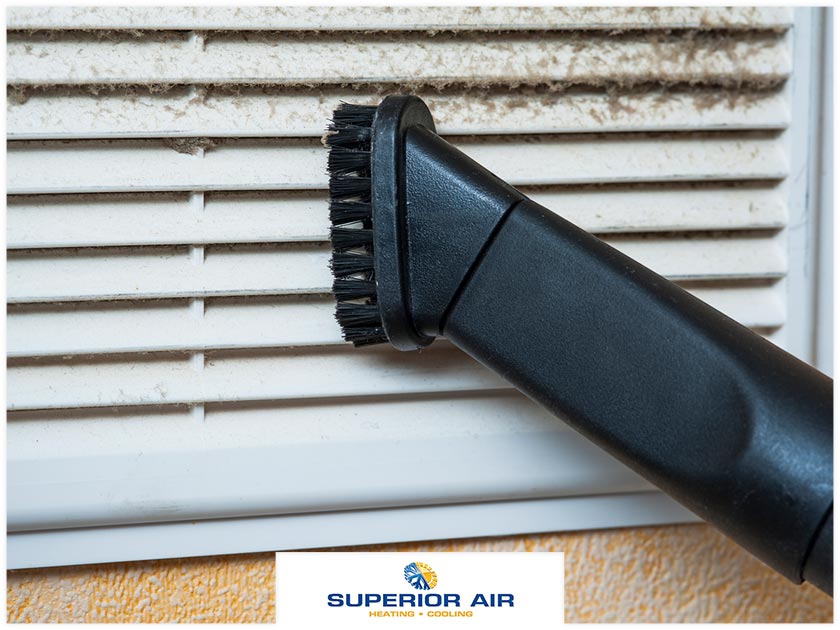 Blocked or closed vents. For a room to reach acceptable levels of indoor comfort, the air coming from your HVAC system needs to enter freely and disperse itself accordingly. It should come out of your vents, which are located by the baseboards or on the ceiling. If you feel a sudden rise or drop in temperature upon entering the room, check if the vents are being obstructed by something, like a piece of furniture or bedding. If there's nothing there, see if the damper is closed.
Leaky ductwork. Air ducts must be properly sealed to ensure no warm or cool air can escape before reaching your home's living spaces. However, leaks may occur due to holes in vents and gaps in duct connections. A significant loss in air pressure within the ducts will force the HVAC system to work harder, compromising its efficiency. Get in touch with your heating and air conditioning maintenance contractor as soon as possible for a ductwork inspection.
Incorrectly-sized ductwork. Maintaining the correct static pressure is key to ensuring that conditioned air moves through the ductwork and out the vents into each room of your house. If the ducts are too big, the air won't be able to reach its intended destination due to a massive pressure drop. However, it's more common for ducts to be too small, which can cause restriction in such a way that the measured amount of airflow isn't able to reach the living space.
Superior Air offers other HVAC services besides heating and air conditioning repair, replacement and maintenance. Our team of certified technicians can visit your home or business and perform an in-depth analysis of your home to determine if Aeroseal duct sealing is the best solution for you.
Call us today at (559) 734-2002 or fill out our contact form to schedule an appointment. We serve residents of Hanford, CA, and the surrounding communities.