Many homeowners do a good job of changing their air filter periodically, but don't really stop to think about why it needs to be changed in the first place. Your filter is designed to trap particles and prevent them from circulating in the air while protecting your equipment at the same time. In today's post, the air conditioning installation experts at Superior Air share three facts that you need to know about allergies and your air filter.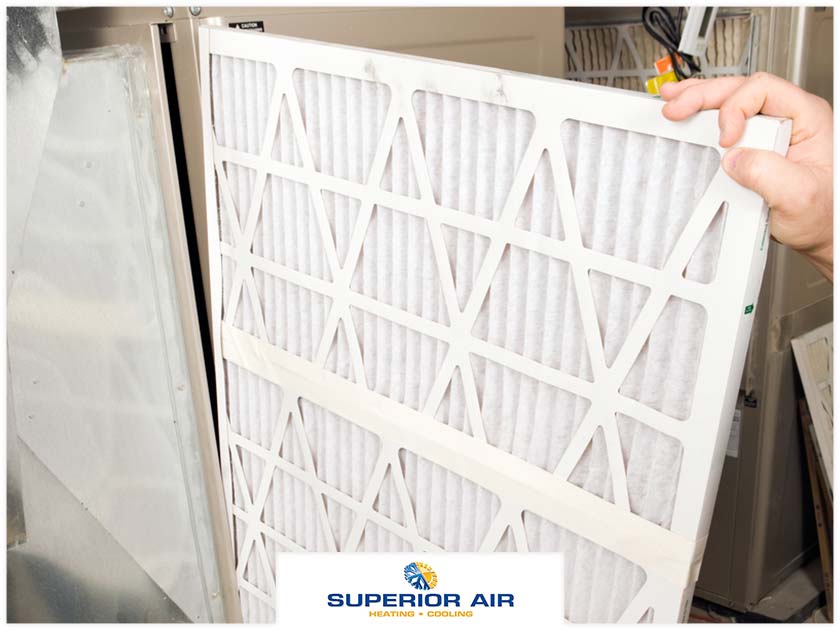 Fact #1: There Are Two Types of Air Filters
Most HVAC systems come with ordinary filters, usually made of paper. They do a good job trapping larger particles like dust and pet dander, but do little to stop smaller allergens like pollen, mold and bacteria. For this, you need special filters called high energy particulate air filters, or HEPA filters, which have more densely-packed fibers. 
Fact #2: Not All HEPA Filters Are Created Equal
HEPA filters are rated using a system called minimum efficiency reporting value, or MERV. The ratings range from MERV 1 to Merv 12. The higher the number, the more effective it is at blocking even the smallest particles. If you or a family member are susceptible to airborne allergens, consider talking to an air conditioning maintenance specialist and ask for advice on what type of filter to get. 
Fact #3: Changing Your Filter Isn't Enough
While HEPA filters do an excellent job of reducing the allergens present in the air, that's only half the battle. You also shouldn't forget to clean the rest of your HVAC system regularly to make sure there's no dust buildup in your vents, ductwork or fans.
If you're in need of air conditioning repair, maintenance or installation services, trust only the best! Give Superior Air a call at (559) 734-2002 or fill out our contact form to schedule a free consultation with one of our highly-trained technicians. We expertly serve home and business owners in Hanford, CA, as well as the surrounding neighborhoods.