If you tend to feel uneasy about signing a contract, you're not alone. A lot of people feel this way, especially when it has to do with something as important as your home's air conditioning maintenance. Not knowing what you're signing up for can be a huge cause of stress, so in today's post, your friends over at Superior Air share the three most important questions that you need to ask your HVAC company before signing a service contract.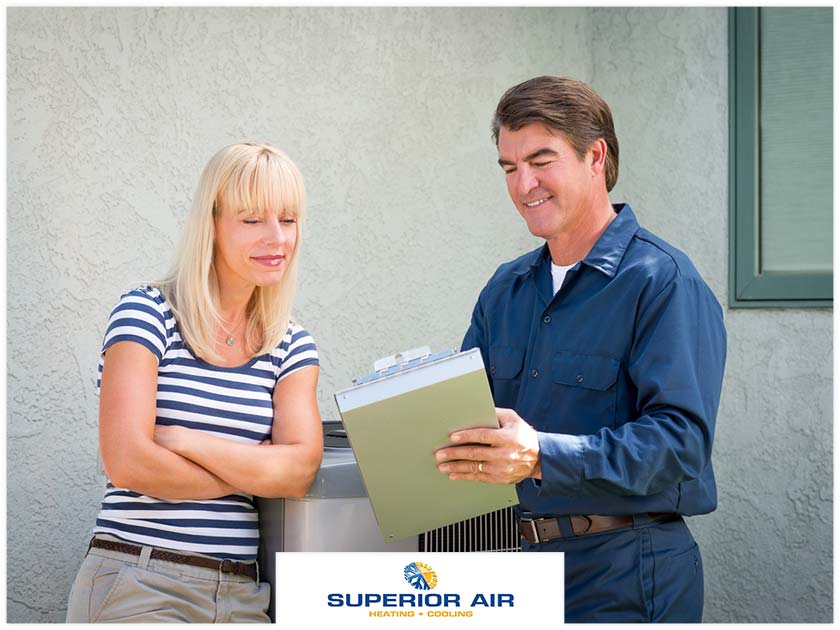 Question #1: Are the Basic Parts Covered?
One of the most basic questions to ask your HVAC company is if the price of standard replacement parts is covered in your agreement. A lot of companies will only cover the labor to carry out inspections and repairs; parts often aren't included. Before signing your contract, be sure to ask if things that often need to be replaced, such as air filters, belts and gaskets, are covered.
Question #2: How Often Will Routine Maintenance Be Performed?
Ideally, routine air conditioning repair and maintenance should be done every 90 days, but depending on your agreement, a technician may come by as little as once a year to check your system, especially if you opt for an inexpensive service plan. To ensure that you're getting the right maintenance plan for your system, talk to your HVAC professional about the frequency of their visits.
Question #3: What is the Warranty on Repairs?
Before signing your name on the dotted line, make sure you understand what the warranty period on repairs will be. Most service providers will pass along the HVAC manufacturer's warranty on the equipment itself, but you also need to know what the warranty on labor and workmanship will be.
From air conditioning installation to routine maintenance services, when it comes to your HVAC system, turn to the experts at Superior Air. If you're a home or business owner in Visalia, CA, and surrounding areas, be sure to give us a call at (559) 734-2002 or fill out our contact form to set  up a free appointment with one of our skilled technicians.