To ensure your ductless mini-split air conditioner continues to provide the reliable cooling performance you expect, it's important to promptly deal with any minor issues it might have. No worries–basic AC troubleshooting is simple enough to do. Superior Air, the trusted air conditioning maintenance company in the area, shares some handy tips here.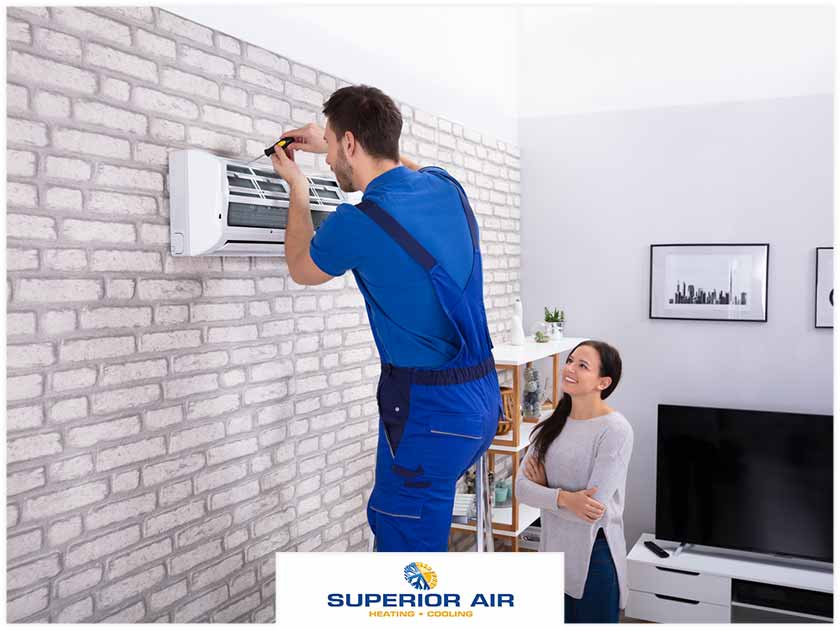 If the ductless mini-split system isn't cooling properly, you'll need to confirm a couple of things. These include checking the temperature setting and making sure it's set to cool. If your windows and doors are open, conditioned air may be escaping your home via these openings, resulting in reduced cooling performance from your AC unit. You should also inspect the air filters. If dust and debris have settled on the filters, clean or replace them as necessary. This way, air will be properly distributed throughout your home, eliminating the potential for hot spots and significant energy loss.
If the ductless mini-split AC won't power on, check the power supply. Is the power plug connected to the outlet? Did the circuit breaker trip somehow? If the air conditioner won't turn on via the remote, perhaps the battery or the controller itself is the problem. This may seem like a basic answer, but it's generally a better idea to rule out the simplest possible reasons before calling your trusted local HVAC company, Superior Air, for professional air conditioning repair.
If the ductless mini-split air conditioner isn't working right, try to reset and restart the unit. There are many things that can cause performance issues with your AC, but this is one of the first things you should try to see if it will take care of the problem. Just turn the AC off and unplug it, then wait a little while before restarting the system. If this doesn't work, the issue might be more serious than expected. This would be the time to call your reliable HVAC technician, Superior Air, who can accurately pinpoint what's wrong with your air conditioner and recommend the necessary solution.
In addition to air conditioning installation, Superior Air can also take care of your AC repair and maintenance needs. Look no further than us for high-quality solutions that can help you make the most of your ductless mini-split AC system. We serve Tulare, CA, and the surrounding areas. Call us today at (559) 734-2002 or fill out this contact form to schedule your consultation.