Your HVAC unit works smoothly and efficiently because all of its crucial components are in sync, but issues may develop with one or more of them, compromising the way the system heats or cools your home. Make sure to keep tabs on their condition–especially the air ducts–and deal with any problems as soon as possible. Superior Air, the trusted air conditioning installation company in the area, shares what could happen otherwise below: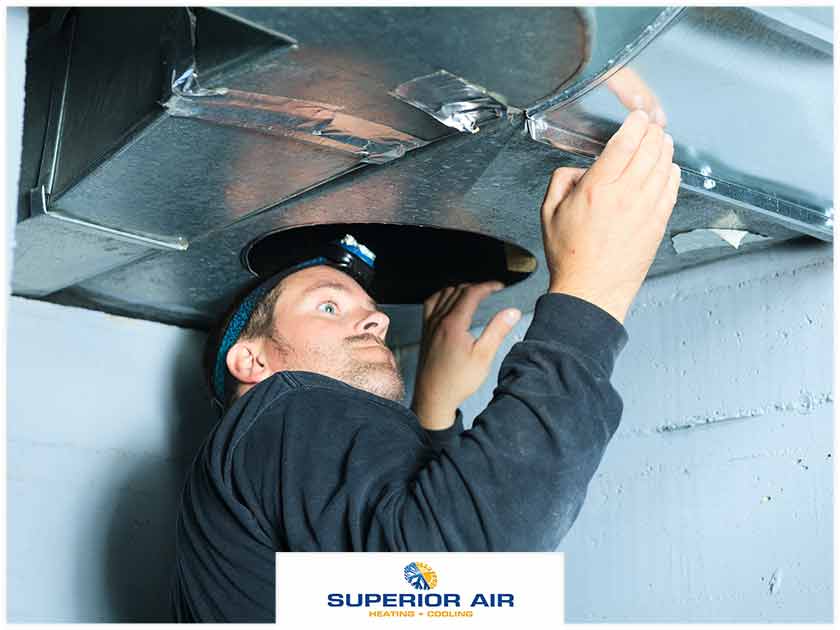 Reduced thermal comfort. There are many things that can lead to faulty air ducts, congestion being one of them. Dust and debris can create blockages inside them over time, hindering the way conditioned air is distributed throughout your home. Perhaps you've already noticed some hot spots inside your home.
Poor indoor air quality. Outdoor allergens and pollutants, like dust, pollen, fumes and moisture can enter and blow into your home because of faulty air ducts. Enough exposure to harmful particles can lead to allergic reactions and other health risks. Fortunately, this can easily be prevented. Just turn to Superior Air, the leading expert in air conditioning maintenance and repair. Our exceptional aerosol duct sealing service can effectively close off any openings in your ductwork to stop outdoor pollutants from infiltrating your home.
Significant energy loss. Here's another issue resulting from faulty air ducts: leaks and cracks that allow conditioned air to escape behind your walls, ceilings and crawl spaces. In addition to poor indoor comfort, this also leads to considerable energy loss–something you'll see evidence of in your next utility bill. Additionally, this places unnecessary strain on the unit that, over time, can result in serious performance issues.
Once you've noticed issues with your air ducts, turn promptly to Superior Air, your leading air conditioning repair and duct sealing company. With our top-tier solutions, we'll resolve any o problems and ensure your HVAC system continues to provide the excellent performance you expect. We serve Visalia, CA, and nearby areas. Call us today at (559) 734-2002 or fill out this contact form to schedule your consultation.