Your HVAC system does more than just provide consistent comfort for you and your family. As it turns out, the temperatures it provides and the quality of the air you breathe inside your home affect your overall health and well-being. Local heating and air conditioning maintenance contractor Superior Air discusses more below: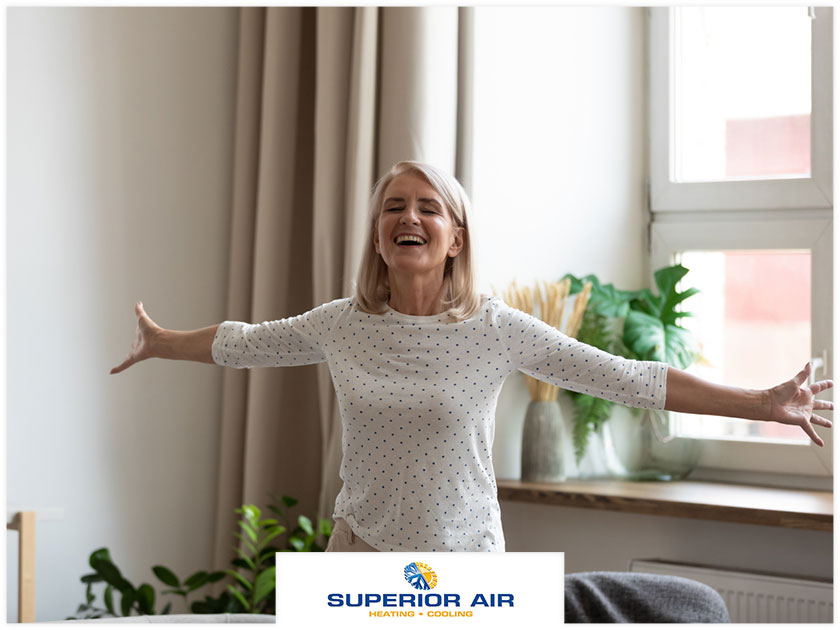 Indoor Humidity & Its Effect on Mood
Many psychological studies have pinpointed humidity as an integral factor in determining a person's mood. If there's too much water vapor in the indoor air, you'll feel sluggish and inactive. With heat in the mix as well, you may feel unwell. Also, research shows that humidity levels affect the chemicals in the brain responsible for determining mood.
Better Sleep
When you don't get enough sleep, you can feel irritated, stressed and even hot-tempered upon waking. This is where your HVAC system plays an important role in promoting restful sleep and better sleep-wake cycles. According to air conditioning installation pros, the recommended temperature for sound sleep is between 62 and 67 degrees. For children, this range can go up to 72 degrees.
Indoor Air Quality & Its Effect on Mood
Dust, mold, pet dander, pollen and other indoor pollutants can lead to coughing, sneezing and other symptoms of respiratory issues. Experiencing any of these can disrupt your daily routine and affect not just your health but also the health of your loved ones. A high-performance HVAC system that filters out dirty air, however, can help you get rid of these airborne contaminants.
Healthy Indoor Environment & Productivity
A healthy work environment is imperative in ensuring productivity, especially in a work-from-home setting. It is indeed hard to concentrate if the home temperature isn't at an ideal level. To get yourself in the mood to do work, be sure to set the temperature between 69.8 and 71.6 degrees.
Superior Air has been working on creating a more energy-efficient, low-cost environment for our customers in the local area. If you need heating and air conditioning repair, replacement or maintenance, get in touch with one of our certified technicians today by calling (559) 734-2002. You may also fill out our contact form to schedule an appointment. We serve homeowners in Visalia, CA, and the surrounding communities.