Your air conditioning system consumes the biggest amount of energy in your home. In fact, it can account for up to 12% of your total home energy costs in a year. This percentage can rise by up to 70% during the summer, when your AC system sees the most use. The good news, however, is that there are a couple of simple yet effective ways to improve the energy efficiency of your AC unit while still saving a bit of money. Superior Air, a trusted air conditioning maintenance company in the area, shares them here.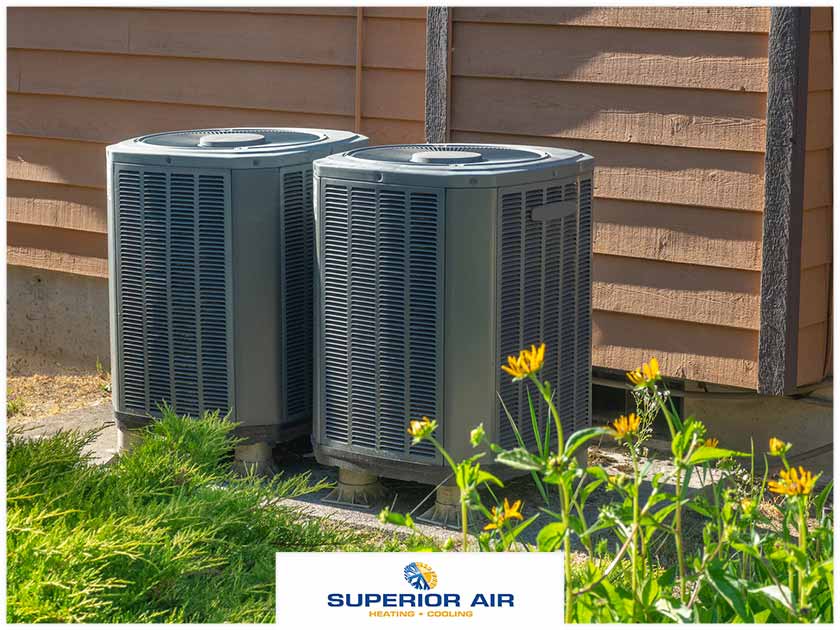 1. Clear the area around the condenser unit. Keeping your outdoor unit clean helps ensure your air conditioning system can provide efficient cooling performance. For this reason, make sure the area around it is clear of tall grass, shrubbery, furniture and debris. This not only prevents blockages in the system, it makes it easier for your HVAC maintenance expert to access the area, as well. As for in-depth cleaning of the condenser unit itself, you might want to turn to an HVAC professional for the actual task.
2. Have any leaks in the ductwork sealed. Leaks allow cooling energy to escape behind your walls and ceilings instead of being distributed throughout your home. If you suspect leaks in the ductwork, call Superior Air promptly. We're not just experts in air conditioning installation–we also specialize in duct sealing. Our trained, experienced HVAC team will seal up any openings in the duct system so your air conditioner can continue providing cool thermal comfort without racking up energy costs.
3. Invest in a smart thermostat. Newer thermostats allow you to better manage your home cooling via programmable, automatic temperature settings–all based on your schedule and needs.
4. Add a zoning system. A zoning system will help you accommodate different comfort needs for different rooms inside your home. With a zoned HVAC system, you won't have to waste considerable energy cooling rooms you don't actually use.
Superior Air is your leading choice for high-quality air conditioning repair, installation and maintenance. With our exceptional HVAC solutions, we'll help keep your home both comfortable and energy efficient, no matter the season. We proudly serve Hanford, CA, and surrounding cities. Call us today at (559) 734-2002 or fill out this contact form to schedule your HVAC evaluation.