Although most modern HVAC systems are built to last for years, it's still important to have yours regularly cleaned and maintained. This is especially true if your unit is installed outdoors; you'll have to keep it protected from all possible threats to which it may be exposed, thus ensuring that it runs as smoothly as expected. If such threats aren't addressed properly, your unit will be susceptible to damage, and you'll end up paying for unwanted repairs.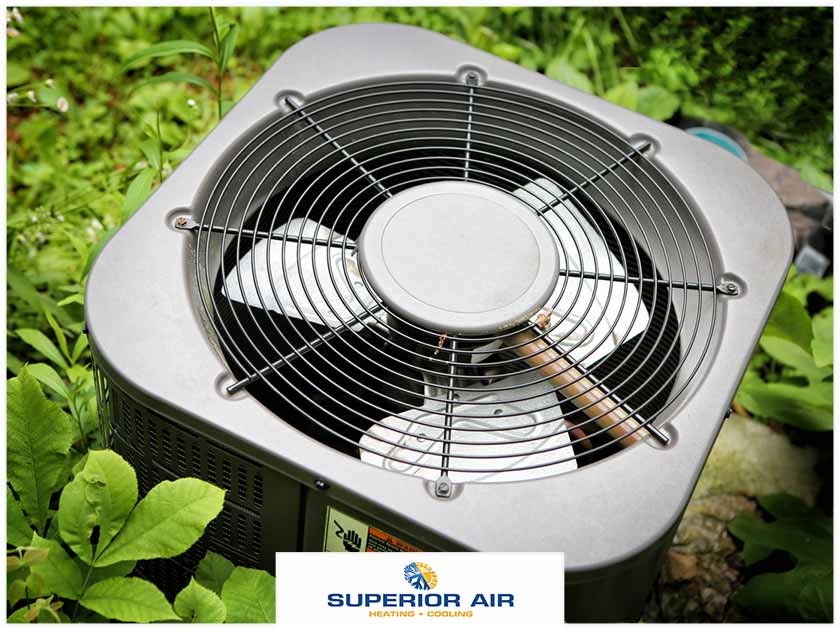 As a reputable air conditioner repair and maintenance company, Superior Air has put together some of the most common threats to which your HVAC unit is exposed below:
Bad Weather
Heavy rainfall and even snow storms can cause damage to your HVAC unit if it's not properly protected. Strong winds can also blow debris into your equipment and damage it. Lightning strikes can occur during summer storms, though this happens rarely. Rainwater is actually one of the more common threats, and if left unattended the water can pool on or around your outdoor unit, resulting in mold growth and other types of damage.
Vegetation
As professional air conditioning installation contractors, we recommend that any branches, shrubs or bushes near your unit be trimmed back at least two feet on all sides to avoid damage from scraping. You'll also need to remove any surrounding weeds and other vegetation, as they can block airflow through your outdoor unit.
Nesting Wildlife
The interior of your outdoor HVAC unit can be an unlikely nesting spot that may lure in small animals such as birds, racoons and opossums. This shouldn't be allowed to happen, as the nests can impede proper condenser coil airflow and you could end up with severe damage to your HVAC system. Always check for signs of an infestation as well, especially as fall begins to set in and pests and vermin start looking for a place to nest during the colder winter months. As soon as you notice signs of an infestation, have them removed immediately.
When it comes to reliable commercial air conditioning maintenance and repair, don't hesitate to hire Superior Air. Contact us at (559) 734-2002 or through our online request form, and we'll get the job done right the first time. We serve Hanford and neighboring areas in CA.