The condensate pan is tasked with collecting dripping condensation and moving it safely out of the system via a drain line. If a problem occurs with this component, the condensation may end up dripping onto electrical components, causing a short. That said, it's easy to see how dangerous an overflowing condensate pan can be.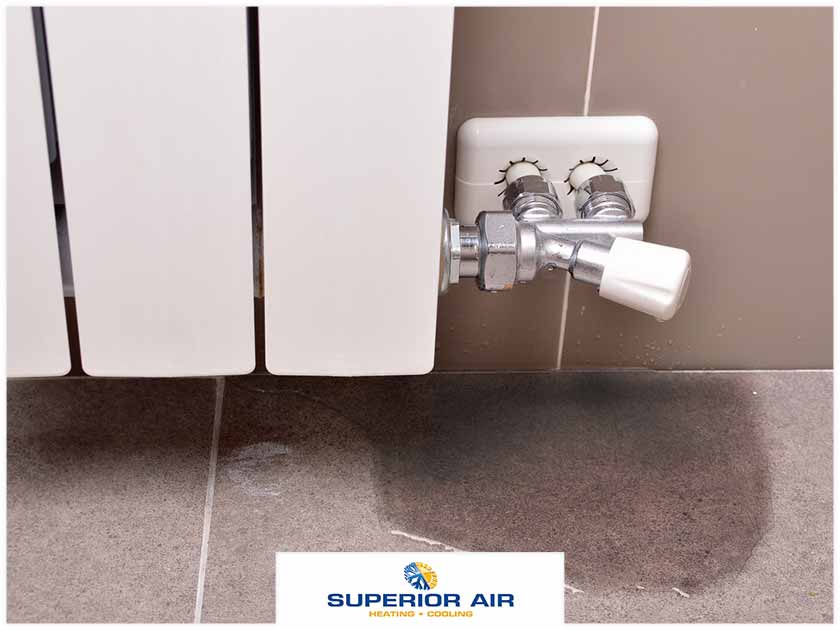 In order to address this hazard, it's important to know the most common reasons why an overflow happens. Air conditioning maintenance expert Superior Air discusses them below.
Clogged Drain Line
The constant flow of water from the condensate pan to the drain line may result in buildups of algae and other mineral deposits. Of course, an accumulation of these deposits will restrict the flow of water, causing the water to back up and overflow in the drip pan. Flushing it out with a pipe-cleaning solution might solve the issue.
Excessive Flow
The drain line is capable of removing excessive condensate. However, if there is already too much buildup of condensation, the line's ability to remove the water might be affected. This can lead to some overflow. Many cooling systems are designed with a floater in place in the condensate pan, and this basically turns the system off before the pan actually overflows. Make sure to call an air conditioning repair expert to reset the floater switch and correct any issues that caused the overflow.
Broken Condensate Pump
Small amounts of water may be found in the AC drip pan, and this is normal. When it passes over the cold coils, warm air condenses the moisture vapor into water — which then travels down a small pipe where it ends up in the drip pan. Under normal circumstances, the condensate pump will turn on when it comes into contact with water. However, if the condensate pump is broken, water will overflow instead. Condensate pumps are easy to replace, though. So if this is the cause of your drip pan overflow, you can simply hire a professional to replace your condensate pump.
For your air conditioning installation and repair needs, Superior Air is one of the most trusted businesses that you can run to. We always ensure quality solutions that will last a long time. Call us at (559) 734-2002 or fill out our contact form to request a free consultation. We serve customers in Hanford, CA.