When planning a commercial construction project, it's important to take your time finding the right HVAC company to do the job. You might be looking at a few different options, but it can still be a bit overwhelming trying to find a contractor who's trustworthy and also has the necessary experience to handle your project and manage the system's repairs and maintenance later on.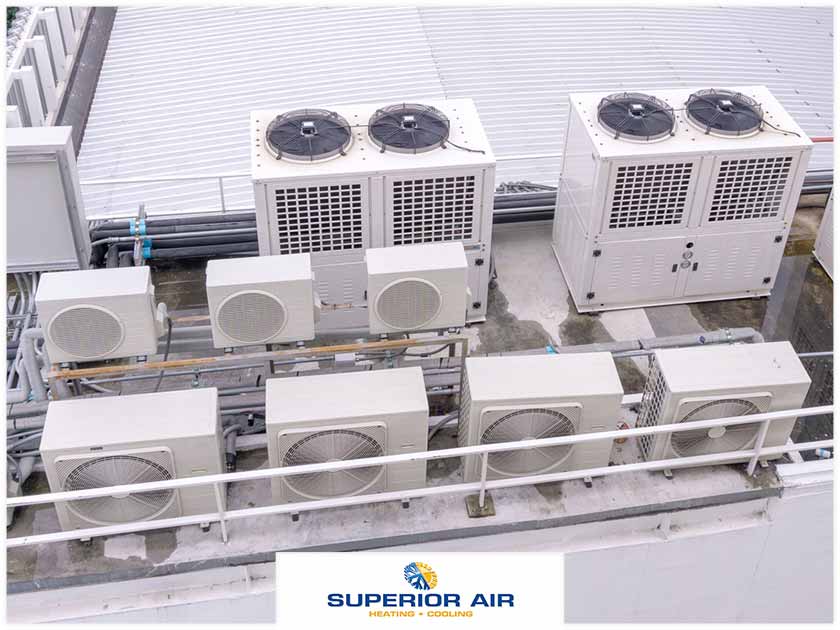 As a trusted air conditioning repair and maintenance company, Superior Air has listed below what you need to look for when searching for prospective HVAC companies to work on your project:
Check for certification, licensing and insurance. Commercial construction is done differently than residential projects, so you need to make sure that your top HVAC company choices are licensed and insured. This is important if you want to protect your own interests as well as your construction project. In addition, the HVAC company should also have maintenance and installation technicians who are certified in the specific skills needed for commercial construction projects.
Ask about past projects. After choosing your air conditioning installation company, contact them and ask about their past projects. Find out how long they've been in the commercial HVAC business so you'll have an idea of how much experience they have. As you explain your construction project, ask them to give you examples of past projects they've completed that are similar in scope to yours.
Check out their reviews. Finding reviews of HVAC companies operating in your area is as easy as looking them up on Google and The Better Business Bureau® website. You can also ask your co-workers, friends and family for referrals. Often you can choose a good contractor based on how they completed their past projects.
When it comes to reliable commercial air conditioning maintenance and repair, don't hesitate to hire Superior Air. Contact us at (559) 734-2002 or through our online request form. We'll get the job done right the first time. We serve Visalia and surrounding areas in CA.