If you want to cut down on your monthly heating and cooling costs this fall and winter, one of the best ways to do so is to switch to a smart thermostat. It's a modern, innovative solution that's designed to give more convenience when using your HVAC system and provide easy, precise control when adjusting your home's temperature.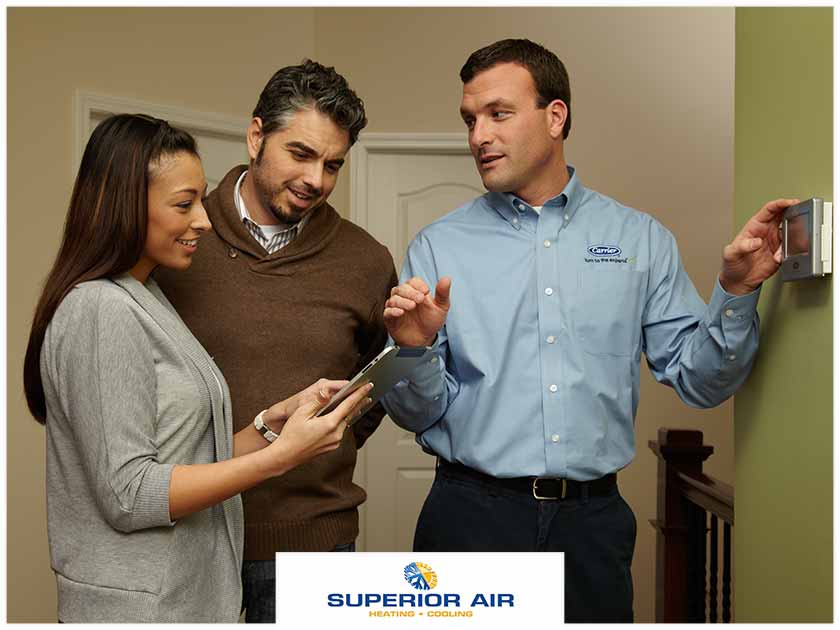 As a trusted air conditioning system repair and maintenance company, Superior Air has listed below the benefits you'll gain by switching to a smart thermostat:
Easily controllable from your phone.
Smart thermostat installation comes with brand apps that you can download on your mobile devices such as your smartphone, laptop and tablet. These apps are necessary in order for you to be able to check the thermostat from anywhere with data or a Wi-Fi connection and adjust the temperature if required.
A smart thermostat ties into your home network so that when you access it you can easily switch on your system remotely if you're heading home unexpectedly or shut it down if you're out of town. This is one of the top reasons why it's useful to have a smart thermostat when you're on vacation or busy at work.
You save more on energy bills. Most professional air conditioning installation companies are aware that a smart thermostat takes more accurate temperature readings, so when you use the manual and the energy-saving tips that come with it, you can create a schedule with the correct temperature ranges. This saves you money, as your system will consume less energy.
A smart thermostat also provides energy reports about how much power you're using, which means you can track how your energy use changes over time and how much this is likely to cost you. The reports are usually bundled with tips on how to adjust the temperature to help your system become more energy efficient.
Compatibility with other smart devices. A smart thermostat can link up and exchange information with a growing number of other home devices, such as smart humidifiers and air purifiers. If they're compatible with your thermostat, these can be controlled conveniently and with ease.
When it comes to reliable commercial air conditioning maintenance and repair, don't hesitate to hire Superior Air. Contact us at (559) 734-2002 or through our online request form, and we'll get the job done right the first time. We serve Tulare and neighboring areas in CA.