Heating and air conditioning installation these days is far more complex than in the past thanks to the technologies that have evolved in the manufacturing and functionality of newer equipment. Complex though they are, today's units are also better at providing quality heating and air conditioning, saving energy and lasting longer than their predecessors. They're also more environmentally-friendly.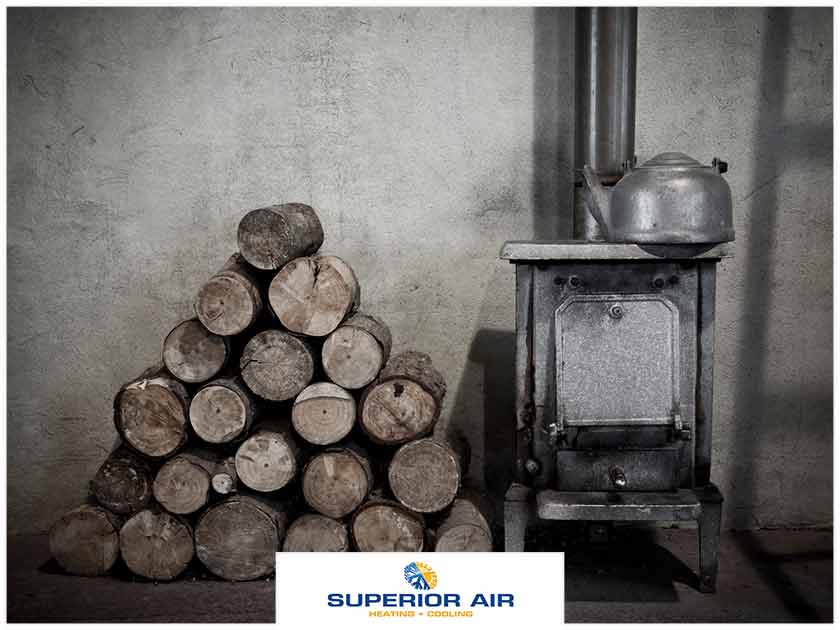 Wood-fueled heating. Wood-burning fireplaces were the most popular means of heating in the U.S. before 1885. The metal-lined devices were the invention of Benjamin Franklin, so they were known as Franklin stoves. There was no shortage of wood back in the day, and Franklin stoves were considered high-end.
Steam-fueled heating. Cast-iron radiators took the place of Franklin stoves by the end of the 19th century. A boiler that burned coal made central heating possible in American homes. Hot water or steam traveled to the radiators in rooms via a network of pipes connected to the boiler.
Coal-fueled heating. Another invention also became popular at the same time as steam heating. This was the riveted-steel coal furnace invented by Dave Lennox. Basement furnaces provided heat to rooms upstairs by taking advantage of the natural tendency of hot air to rise. Ducts from the basement transported the warm air to the rest of the house.
Forced-air heating. In 1925, half of the homes in the United States had electric power, but it wasn't until ten years later that electricity provided the means to use forced-air furnaces. These furnaces still relied mostly on coal to produce heat, but electric fans were now available to blow the warm air through the ductwork. Eventually, gas and oil became primary sources of heat, according to heating and air conditioning maintenance professionals.
Central warm-air furnace. Almost a third of homes in the U.S. now have central warm-air furnaces. A good percentage of those furnaces rely on a heat pump to keep homes warm or cool. Available in different system designs, heat pumps are a popular alternative to traditional AC or furnace systems.
Get in touch with Superior Air, your air conditioning repair pros, for more information. Call us today at (559) 734-2002 or fill out the form here. We work with homeowners in Tulare, CA.