Humidity levels vary from season to season. Your home's indoor humidity levels can affect occupant comfort and health and also lead to structural problems and appliance longevity. It's important to discuss this with your air conditioning installation professional.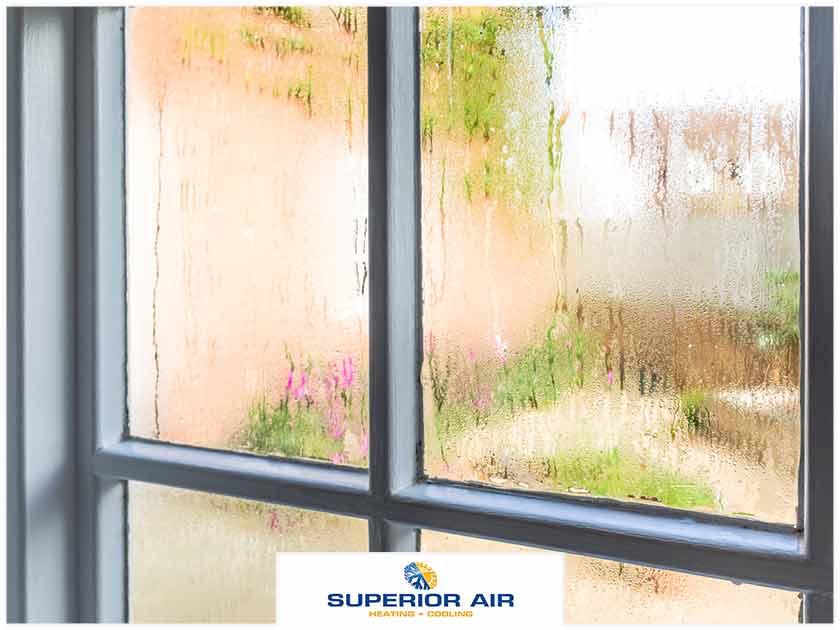 Acceptable Winter Humidity Levels
To avoid respiratory problems and skin irritation, as well as the buildup of static electricity in your home, you can introduce more humidity into your indoor air. Here's a guide:
Outdoor Temperature: 20-40 degrees F- Indoor humidity should not exceed 40%.
OT: 10-20 degrees – IH should not exceed 35%.
OT: 0-10 degrees – IH should not exceed 30%.
OT: -10 to 0 degrees – IH should not exceed 25%.
OT: -20 to -10 degrees – IH should not exceed 20%.
OT: lower than -20 degrees- IH should not exceed 15%.
When Indoor Air Is Too Dry
Winter air contains less water, so the colder the air, the drier it is. This means your indoor air can have very low humidity levels. This can affect your quality of sleep and also lead to colds, nosebleeds and other irritations and infections. Your furnace might have to work harder in order for you to feel warm and comfortable, and you may also notice damage to your wood floors and furniture. Talk to your air conditioning maintenance provider about addressing these problems.
When Indoor Air Is Too Humid
In the summer, the air is warmer, so it can hold more moisture. This leads to higher humidity levels. When humidity levels are too high, conditions in your home become muggy, which might make it hard to go to sleep. Even worse, these are conditions that encourage the rapid growth of mold, which is harmful to your health and can be damaging to your belongings and many of your home's components.
For better health and a higher degree of comfort no matter the season, it's important to maintain acceptable humidity levels in your home. Get in touch with Superior Air, your air conditioning repair pros, for more information. Call us today at (559) 734-2002 or fill out the form here. We work with homeowners in Visalia, CA.