A programmable thermostat can offer a variety of benefits. That's why many homeowners are swapping out their old standard thermostat for a more advanced system that lets them program when the temperature inside their homes changes.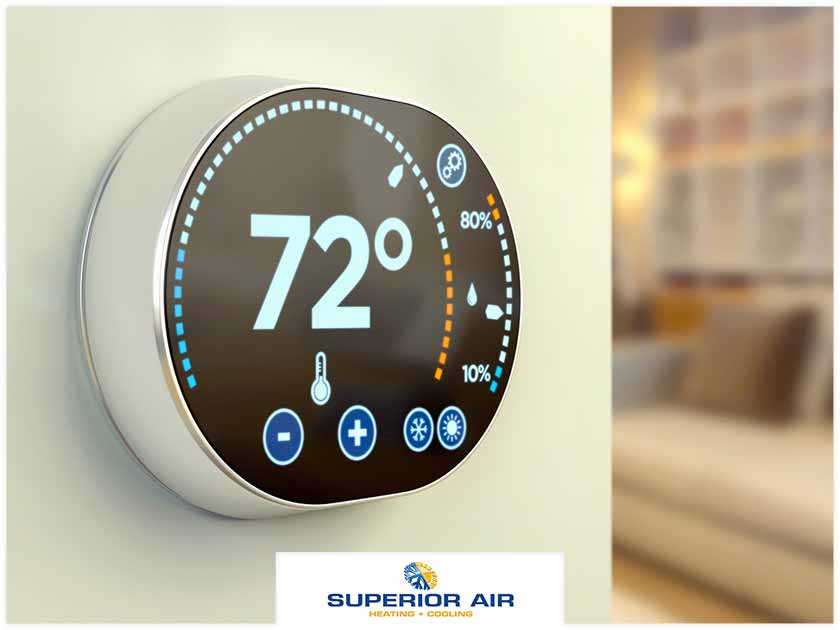 In this post, air conditioning maintenance specialist Superior Air discusses three different ways that you can benefit from a programmable thermostat.
Energy Efficiency & Savings
Manually changing the temperature in every room of your home can be a pain, and it's often easier to just let the heat or air conditioning run all day long even when no one's home or you don't really need it. This obviously means higher energy bills, so if you want to cut back on your energy costs and save money, you can count on a programmable thermostat to ensure energy efficiency.
Convenience
Earlier models of programmable thermostats were a little cumbersome to use. However, this is no longer the case. Most programmable thermostats these days have larger displays, making it easier to read numbers and settings. You can also control them remotely via smartphone, tablet or computer. If you're planning on scheduling an air conditioning installation soon, you might want to include a programmable thermostat in your plan.
Comfort
Programmable thermostats help ensure that you remain comfortable throughout the day. They increase or lower the temperature depending on the time of day and the settings you have programmed. Because the device is able to do these things automatically, you don't have to worry about making sure the temperature in your home is appropriately set when you leave for work or once you get home.
Superior Air is a local company with several years of experience in various HVAC services. Our expertise covers air conditioning repair, installation and maintenance. Call us at (559) 734-2002 or fill out our contact form to request a free quote. We serve customers in Visalia, CA.