As your locally trusted air conditioning installation expert, Superior Air knows very well how an AC unit should be maintained. Leave it to us, and all you need to worry about is how warm or cool you want your air to be. So if you notice an odd noise or something else unusual about your unit, be sure to call us right away. Chances are, the problem could be your AC fan motor.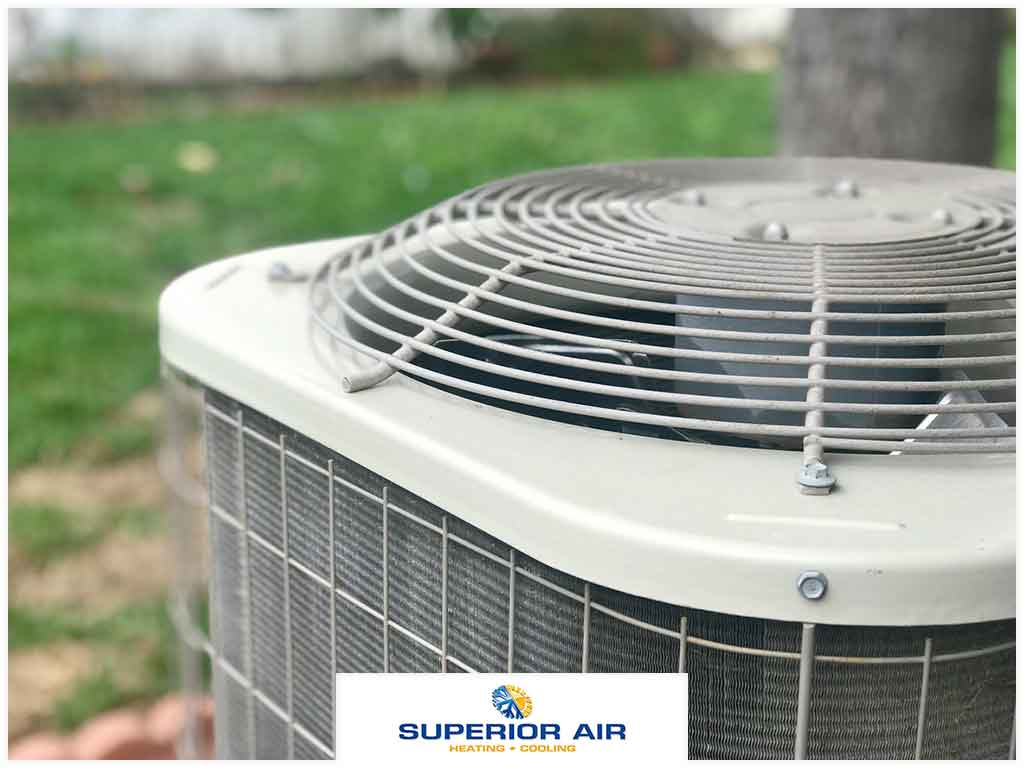 How Does an AC Fan Motor Work?
The AC fan motor is an important part of any air conditioning system. It literally pumps the air through the system that heats or cools your home. It's not uncommon to have this component frequently repaired or replaced, since its function in the system means it sees a lot of wear and tear over time.
The Common Signs of a Failing AC Fan Motor
If the air in your home feels a bit stale and uncomfortable, then the AC fan motor in your unit may not be working like it should, which means it might be time to have it checked or replaced. Here's what you need to know about failing fan motors.
The Fan Makes a Buzzing or Rattling Noise As we mentioned earlier, hearing an unusual noise from your unit is a sure sign that your AC fan motor is starting to fail. This noise is usually the sound of the fan blades striking the fan housing unit as it rotates. These noises can also be caused by loose stones or small debris caught between the fan motor and condensing unit, but this isn't often the case. If you see your fan blades spinning smoothly, then the sound may be coming from the motor itself.
The Fan Stops and Runs by Itself
If you notice your AC fan stopping and running at certain intervals, then the problem could either be loose wiring within the motor, or the windings, or your motor could be overheating. Either way, any electrical related issues with your unit should be resolved through a professional air conditioning repair provided by our services. It's much safer when your unit is serviced by one of our certified technicians.
The Fan Is Rotating Very Slowly
Another tell-tale sign of a failing AC fan motor is that the fan blades are rotating very slowly. This can greatly affect the airflow of your unit and cause the AC unit to be inefficient at keeping your home at the desired temperature. If your fan is merely set at a low fan speed, iit may still be okay. If not, then your AC fan motor is failing.
Why Is This Happening to Your Unit?
Your unit's AC fan motor could be failing for a number of reasons. A burnt-out motor is a common problem that occurs when it undergoes too much stress and isn't maintained properly. If you have an older unit with a belt-powered fan, then you may have a loose or broken belt. The failure of our AC fan motor could also be due to a bad capacitor, which prevents the fan from spinning. The air conditioner contactor that controls your unit's compressor and condenser fan motor is also a likely culprit since the contactor does go bad over time.
If you have a bad capacitor, contactor or any other issues with your unit, turn to us at Superior Air to service your repairs. With our 25 years of expertise in air conditioning maintenance and repairs, you can count on us to do the job right . You can reach us at (559) 734-2002 or contact us by filling out our online form. We serve Visalia and surrounding areas in CA.