Mold is always bad news, but it's an even bigger concern when it grows in the ductwork, as it can quickly spread throughout the house. Mold can grow and proliferate literally anywhere there's an abundance of dust and moisture. Sweaty ducts provide optimal conditions for mold growth, so it's imperative to understand what causes this condensation.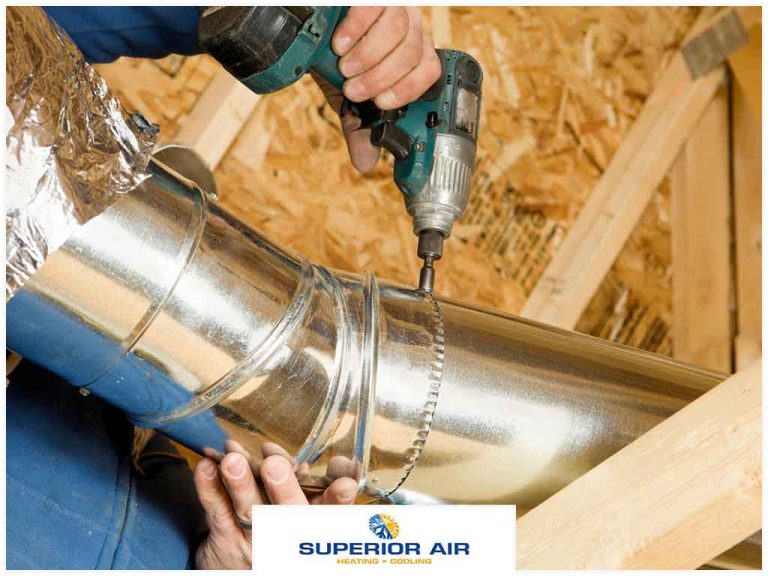 As the local authority on heating and air conditioning maintenance, Superior Air answers the most common questions about sweaty ductwork to help you inhibit mold growth.
How Does Ductwork Become Sweaty?
During the heating season, some of your ducts might not be used all the time. Without warm air passing within the unutilized ducts, their low temperature can cause condensation to form. This phenomenon occurs when moisture-laden air comes into contact with cold surfaces. The water vapor in the air turns into liquid, forming droplets within the ductwork. The water can even freeze and become frost or ice.
How Can It Be Detected?
Any furnace and air conditioner repair technician will tell you that sweaty ducts usually present themselves only when the unconditioned rooms are heated. Without a trained eye and specialized tools, the excessively moist ductwork may not even be apparent to you.
How Can It Be Prevented?
There are two primary ways to sweaty ductwork in the winter to a minimum: insulation and air sealing. The former reduces the transfer of heat through the duct wall, while the latter seals all the gaps through which the moisture-laden air can enter the ductwork.
If you're planning to tackle a heating or air conditioning installation, consider buying a dehumidifier as well. It's impossible to make your indoor spaces moisture-free, but this appliance will help keep the inside air dry enough to prevent condensation.
A properly-designed HVAC system is key to the prevention of mold growth. Call Superior Air at (800) 462-0020 or fill out this form to talk about your heating, cooling and ventilation needs in Hanford, CA, and get expert recommendations.