Your heating and cooling systems are an essential part of your interior space. They play a vital role in keeping your home comfortable and safe all-year-round, from hot and humid summer days to frosty winters. If you've decided to replace your old equipment or add another unit, there are certain things you should expect during the installation. In this blog, air conditioning installation experts from Superior Air discuss what the installation process looks like.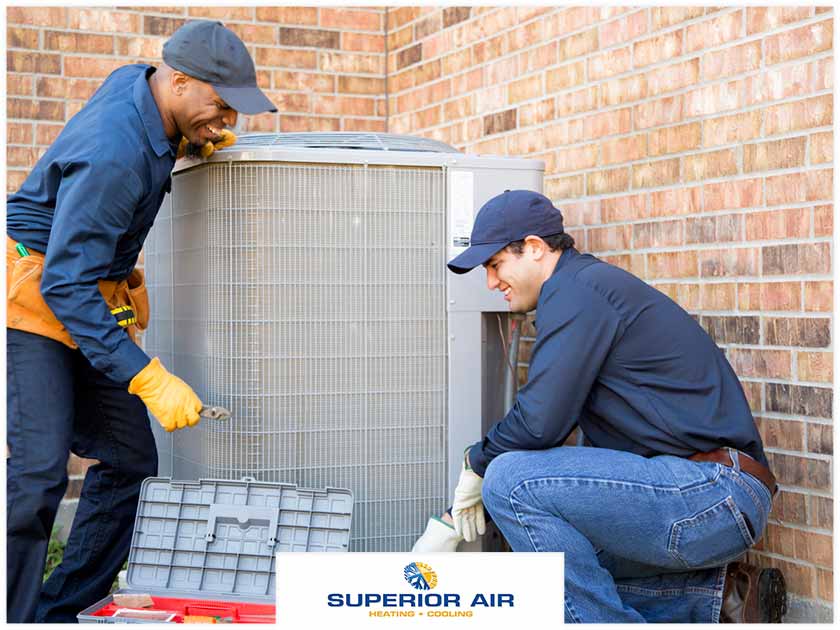 Payment or Rebates
As with any home improvement project, an HVAC installation service will need to be paid in full at the completion of the task. Some companies also offer rebate options. Make sure to inquire as to whether you qualify for rebates or incentives. If you do, the company will register, complete and submit all the required paperwork and deliver the final cost savings to you.
Permits & Warranties
A professional air conditioning maintenance contractor will register all manufacturer warranties associated with your HVAC installation service. They'll also coordinate with you during inspection visits about all permits needed for the installation.
Timing
Generally, an HVAC installation takes anywhere from half a day up to three days. This depends on how comprehensive the equipment is. Your HVAC company will inform you of how long the service will take so you can adjust your routines at home.
Precision
HVAC technicians from Superior Air take their time and don't skip steps in order to reduce the completion time. For customers, this means that they can expect skillful installation to ensure the proper use and maintenance of the equipment.
Professionalism
Keeping your house clean during and after the installation is one of the priorities of professional air conditioning repair contractors. The installation team may use tarps or protective coverings to ensure that your interior belongings are protected from dust and debris.
Superior Air has a team of technicians specializing in heating and air conditioning services. We work with residential and commercial clients in and around Visalia, CA, to provide quality repair, installation and maintenance for our customers' HVAC equipment. Call us today at (559) 734-2002 or fill out our contact form to set up an appointment.