With no sign of the pandemic slowing down anytime soon as it spreads across the country, we can only do so much to keep ourselves safe and healthy. But that doesn't mean you should leave your own home's HVAC system as it is: you'll need to hire a professional technician for a proper inspection. Your HVAC unit will be checked for the need for air conditioning maintenance and possible repairs, depending on its condition. Only a professional technician knows how to properly inspect your system while taking the necessary precautions for safety and social distancing to reduce the chances of getting infected by the virus. Here's what you can expect when you're visited by a professional HVAC technician.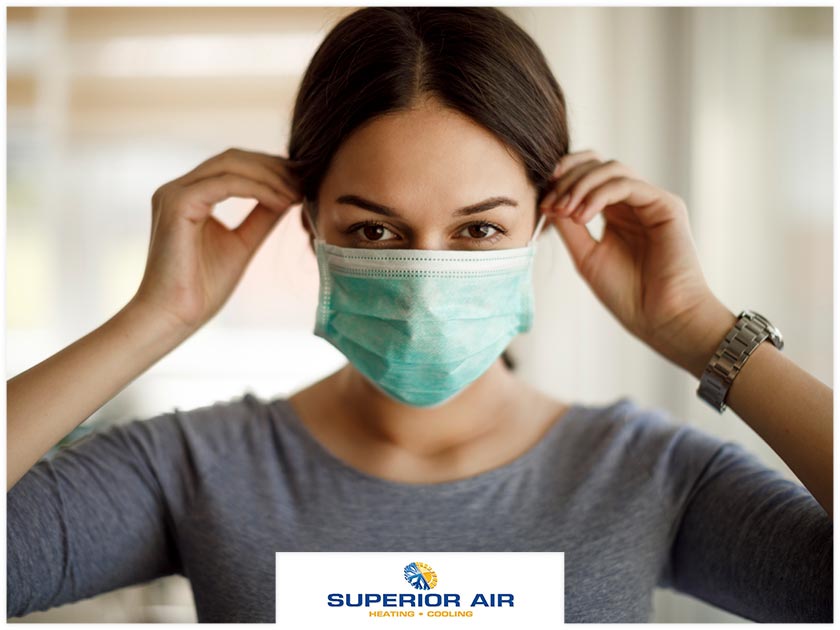 Scheduled Arrival & Introduction
If you're calling for our services for the first time, it's standard procedure for our technicians to show their identification, licensing and proof of insurance. Afterward, we'll listen as you describe your HVAC problem, which may be particularly important if the issue isn't obvious.
Whenever you make an appointment for service, our trusted technicians will usually inform you of the time and day they'll arrive. This gives you time to make any necessary preparations, but you can be sure that our technicians will also remember to practice social distancing and other preventive measures when they visit. The same also applies if you call for an emergency service, except that we'll be at your house within a few minutes to a few hours after your call. For cases like this, you'll be given a window of time to expect our technician to arrive.
Inspection & Verification
Once our technician inspects your HVAC system, you'll probably notice that they'll also inspect areas that don't have anything to do with the problem you described. This is normal, as it helps give a more comprehensive view of your problem. Our technicians are able to handle a variety of issues, so we usually start our examinations at the thermostat and then expand out. You may not be needed at this point, but it helps to remain accessible in case there are any questions, especially when you've utilized our air conditioning installation services to upgrade your system.
Estimating & Finalizing the Costs
Once the problem has been identified, we'll explain it to you, which means answering any questions that you may have, exploring the various options available to you and discussing how you'll pay for services rendered. Once you've chosen a solution, our technician will give you an estimate. Whether that estimate is written down usually depends on the scope of the repair, but we recommend having a paper trail for more major repairs and upgrades.
Repair
The work that's done to resolve your problem can be as simple as installing a new air filter or as complex as putting in a new HVAC unit. At this point you'll already have a clear idea on what needs to be repaired or replaced, as we'll tell you ahead of time what to expect and how much it will cost.
As much as possible, we'll maintain a clean,safe work area throughout the repair and replacement process. We'll be sure to practice proper social distancing and other safety measures to ensure that your HVAC system gets fixed without any hassle. When the work is complete, our technicians will show you what was fixed, answer any questions that you may have, clean the work area and finalize the payment.
Only a clean and properly-maintained HVAC system can help your home's residents breathe safely indoors. When it comes to top-notch  air conditioning repair, maintenance and installation, consider hiring only the name you can trust. Hire Superior Air today by calling (559) 734-2002, or you can also contact us through our convenient online form. We serve Tulare and neighboring areas in CA.