One of the most unpleasant things you'll deal with this summer is excessive humidity inside your home. This doesn't just compromise indoor comfort; it can lead to a number of health risks, as well. Fortunately, you only need to invest in a quality dehumidifier to mitigate this issue. But is it actually worth the investment? Superior Air, the trusted air conditioning repair expert in the area, shares how you can tell below.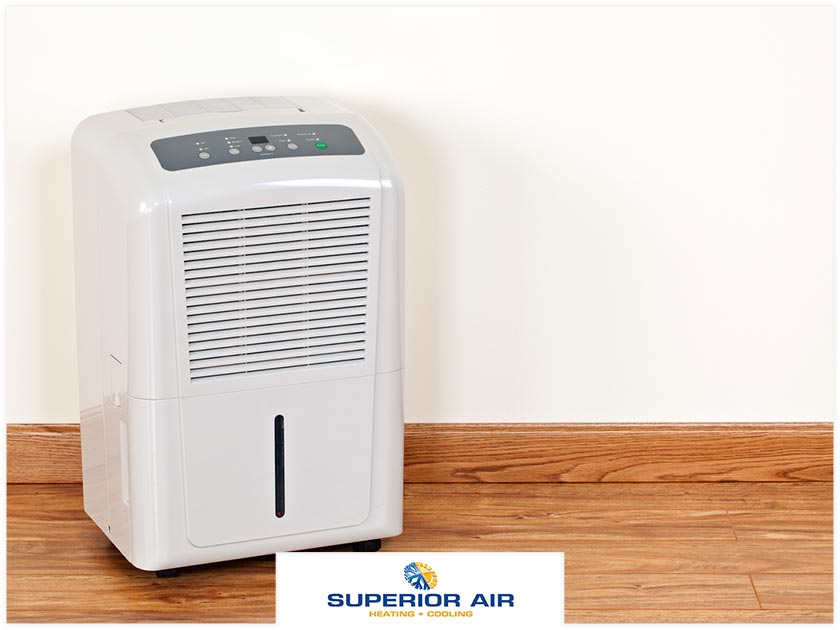 1. Musty odors in the basement, crawlspace or attic. If these specific areas aren't sealed properly, heat and moisture can build up inside them, which can lead to rot and mold. You'll know there's mold if you smell a musty odor. When left unattended, excessive moisture can weaken the structural integrity of these spaces.
Investing in a high-quality dehumidifier from Superior Air, the premier air conditioning installation company, can help with this. They can aid with moisture removal, effectively halting the damage caused by humidity in these spaces. However, you should still investigate the root cause of your humidity problems to prevent damage from recurring.
2. Condensation on doors and windows. Excessive humidity is a typical occurrence in a well-insulated home. You can always tell because the glass on your windows and doors will fog up or "sweat". The buildup of moisture on the window sill or door trim can eventually rot wooden casings, which in turn encourages the growth of mold and mildew. You probably already know that constant exposure to mold spores can result in health problems.
3. A hot, unpleasant feeling. Even with the AC running, do you feel hot and uncomfortable while inside your home? Turning up your air conditioner won't help in this case because it will only lead to further cooling expenses. Try using a dehumidifier to significantly lower your home's humidity levels. This ensures a more comfortable indoor environment while also improving the indoor air quality of your living space.
In addition to expert air conditioning maintenance, Superior Air can also help you control moisture inside your home. With our top-tier range of humidifiers, we'll keep your home cool, healthy and comfortable this season. We serve Visalia, CA, and surrounding areas. Call us today at (559) 734-2002 or fill out this contact form to schedule your HVAC evaluation.