Your air conditioner is one of the most important parts of your home. Without it, your home would become uncomfortable rather quickly in the summer. As such, it's vital for you to maintain it on a regular basis. However, you should never try to do AC maintenance work  on your own; in fact, maintaining your air conditioner should always be left in the hands of a professional. But that doesn't mean there's nothing you can do to keep your air conditioner in top form.
In this post, air conditioning installation and maintenance pros Superior Air discuss a few AC maintenance jobs homeowners can perform on their own.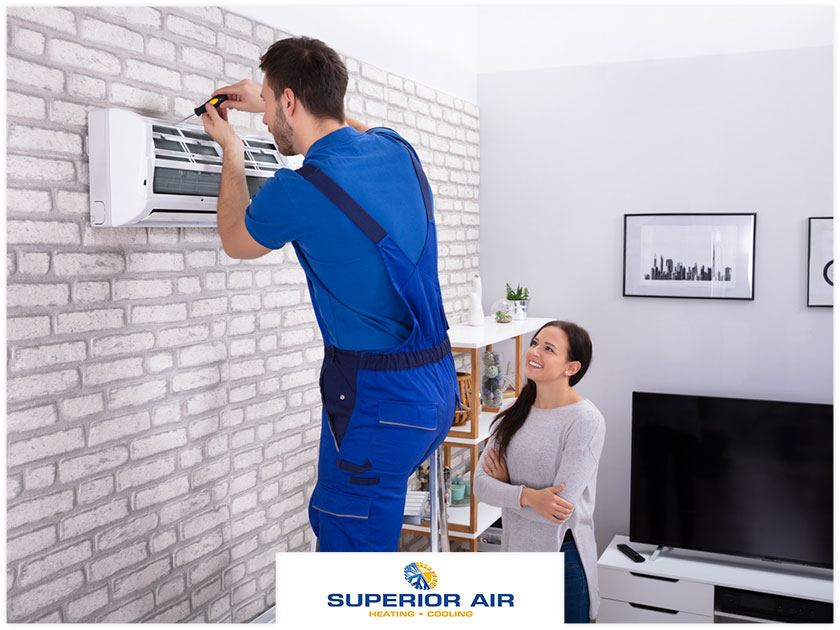 Keep the Outdoor Cabinet Clear
When it comes to owning and maintaining an air conditioner, it's vital to keep its outdoor unit clear of plants and shrubs to prevent it from sustaining damage. As the homeowner, to maintain your air conditioner you should ensure that there aren't any plants growing within a foot of the outdoor condenser. This way, you can make things easier on your professional if they ever need to check on the unit for you.
Change Your Air Filter
The air filter is an important component of your air conditioner, and according to air conditioning maintenance experts it's a good rule of thumb to change the unit's filter every one to four months. Therefore, when maintaining your air conditioner, replacing the air filter is one of the things you can do on your own.
Check the Room Vents
Since you're already performing some maintenance steps on your own, consider checking the air vents in every room of your home. Always make sure that they're not all shut or blocked, as this can lead to an increase of pressure inside your ventilation system, which can damage the ducts and lead to costly air leaks around your home.
Are you looking for someone who can help you maintain your air conditioner? If so, don't hesitate to turn to Superior Air. When it comes to air conditioning repair and installation projects, we're the leading service provider to approach, and you can count on us!. Give us a call at (559) 734-2002 or fill out our contact form to get a free quote. We serve homeowners in Visalia, CA, and other nearby areas.