Keeping your home comfortable is a year-round chore, and so is heating and air conditioning maintenance. Unless you want to get stuck with no air conditioning in the middle of summer or no heat in the dead of winter, you'll want to keep your HVAC system in good condition at all times. Of course, professional service visits and maintenance plans are all well and good, but they only take place once a year at best. Taking on a full year's worth of work is too much for anyone, so it's important to divvy up the tasks on a month-by-month basis.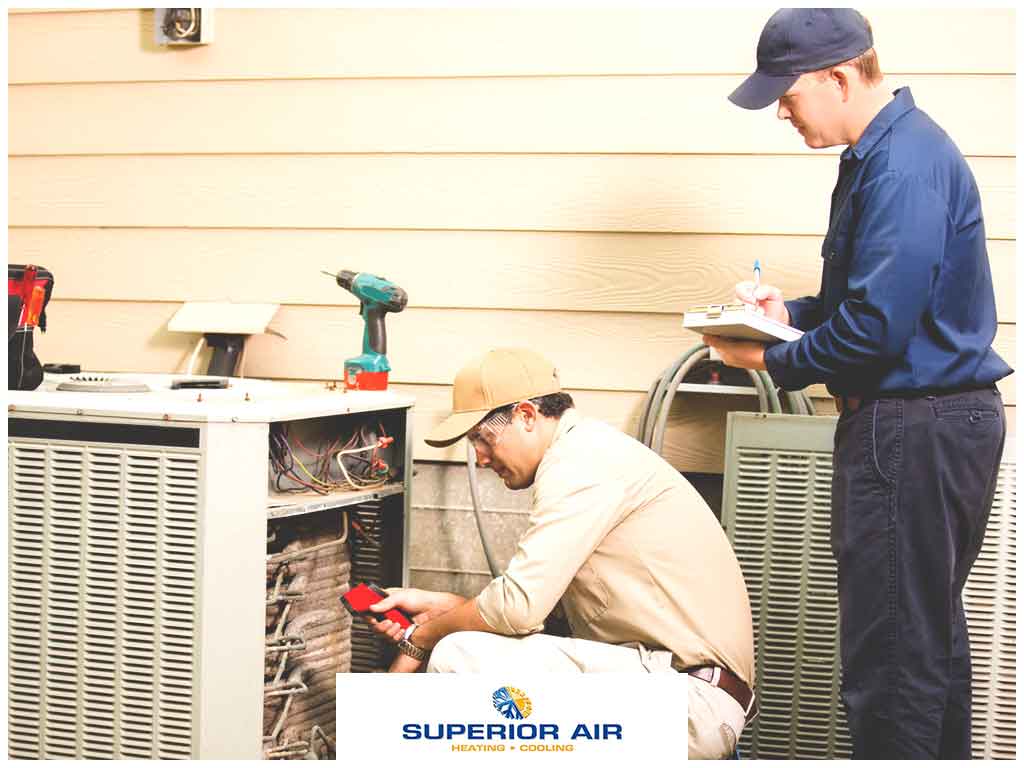 Let our HVAC specialists at Superior Air share with you a few of the air conditioning maintenance tasks you need to prioritize for this month.
Air Filters
Air filter changes must be done at least once every three months. However, the actual frequency requirements can vary from one home to another. Clogged filters can overwork your system, causing its performance to falter and your energy bills to rise. Avoid an untimely and potentially costly air conditioning repair by making sure your filter changes stay up-to date.
Air Circulation
This is also a good time to check your registers and grilles for possible obstructions. Vents should never be blocked; if you have items such as large pieces of furniture blocking the vent, you can reduce the airflow in your home by up to 20%.
Outdoor Units
A centralized air conditioning installation will have indoor units as well as an outdoor unit. The outdoor unit houses the condenser and, in some cases, a blower fan. Check to make sure that these areas are free from fallen leaves or debris that may have found their way inside.
Keep your HVAC system running smoothly with Superior Air, your leading HVAC service provider. Give us a call at (559) 342-0023 or fill out our online contact form to schedule a consultation or request a free estimate on new installations today. We serve homeowners in Visalia as well as other nearby areas in CA.