With summer just around the corner, you need to prepare your commercial HVAC system so it can perform its best. Having your HVAC unit receive regular air conditioning maintenance also helps keep energy costs low, especially since you'll be using the unit more often. However, there other ways your HVAC system can be more efficient during the summer months as well. Below are a few helpful tips you need to know.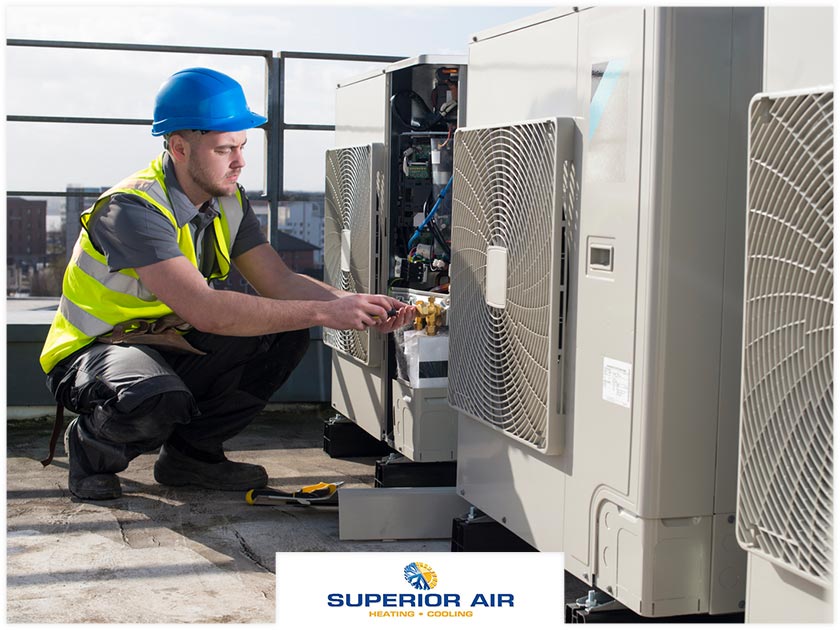 Upgrade to Programmable Thermostats
When it comes to commercial HVAC systems, the optimal temperature settings can vary depending on the local weather, as well the number of tenants in the building at a given time. With programmable thermostats, you won't have to manually adjust the temperature settings, so you can focus more on efficiency and sustainability.
Some programmable thermostats are available in 5- or 2-day models, which are appropriate for businesses that operate on regular five-day schedules, meaning less energy use is required on weekends or other two-day periods. For more regularly-changing schedules, we suggest going for a 7-day programmable thermostat.
Never Miss a Maintenance Check
It's important to have your system regularly checked by a technician who specializes in air conditioning installation and maintenance services. Doing this is a great way to keep your HVAC unit running smoothly and make sure it's prepared for the summer months. Keep in mind that even a minor problem is a significant issue that must be addressed properly.
Clean Your HVAC Unit
We recommend cleaning both your indoor and outdoor units before or during the early days of summer. Any visible traces of dust, dirt and other accumulations of material found in indoor units should be removed from inside the units. The areas around electrical connections, moving parts and other components should also be cleaned of material, or else they could cause problems. As for outdoor units, they should be cleaned of any dirt, mud, grass, leaves, sticks or other material that may have gotten through the vents or under the unit's cabinet.
When it comes to reliable air conditioning repair, maintenance and installation services, consider hiring the only name you can trust. Hire Superior Air today by calling (559) 734-2002, or contacting us through our convenient online form. We serve Hanford and nearby areas in CA.