If you're looking for a good air purifier for your home, at some point you'll probably question how well it can really help maintain good air qualityand keep indoor air clean and free of allergens. As a leading expert in air conditioning repair, Superior Air only wants what's best for your home's air quality. That's why we're here to explain exactly how an air purifier works and how your home can benefit from one.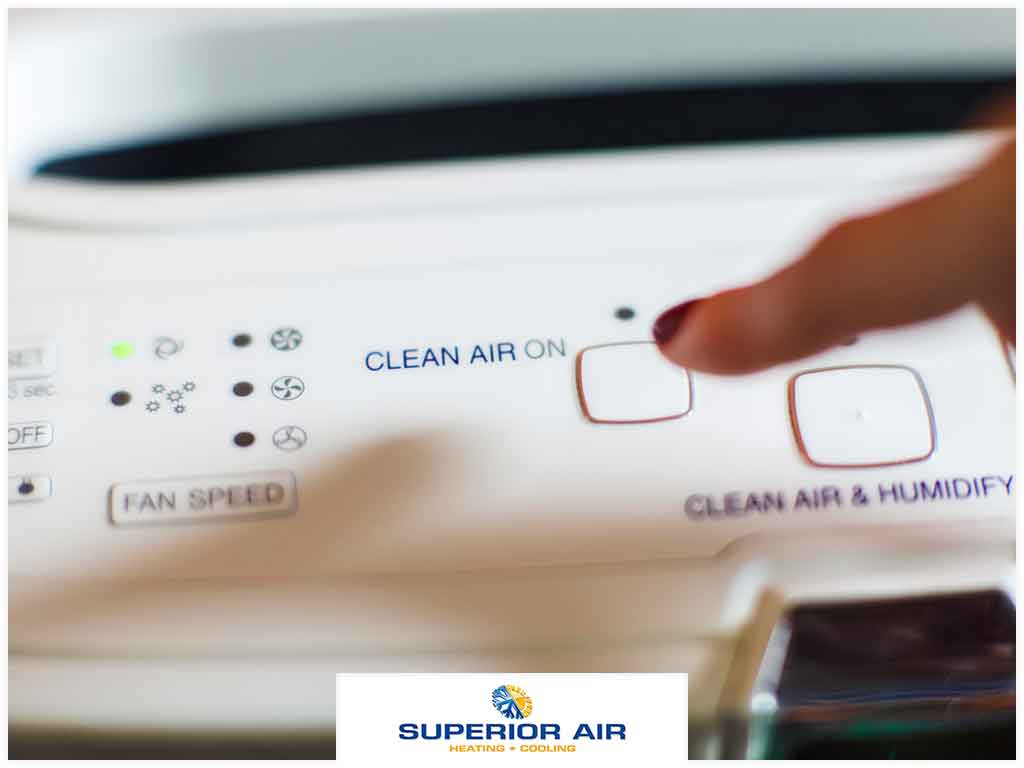 Know Which Air Purifier Is Right for You
There are countless air purifiers to choose from, and it can be overwhelming deciding which one to get. But you can't just choose the first one that catches your eye. Nor should you believe that all air purifiers work the same. If you're still wondering if it helps eliminate allergens,, you should know that it really depends on your home environment and how you use it. Some models actually work better than others, and the size of the machine also matters if you want it to be really effective.
Indoor Air Allergens and Odors
With the right air purifier in your home, you can be confident that it will easily filter out and eliminate indoor allergens. Most indoor allergies are caused by dust, dust mites, molds, cockroaches and pet allergens. If you're not sure about which air purifier is best for your home, consider calling us at Superior Air. Our air conditioning installation services also provide various air purifiers to choose from.
The right air purifier can also filter out irritants such as smoke, VOCs (volatile organic compounds) and other odors. While these aren't necessarily allergens, they can make breathing difficult. Seasonal allergies and pollen can also be eliminated by using an air purifier.
You also need to remember that an air purifier may not be as effective when not put in the right room. Sometimes, it's not very effective at relieving your allergies even if you put one in your kitchen or in the living room where you relax. If this the case for you, try putting the air purifier in your bedroom instead. Statistically speaking, you spend at least one-third of your life sleeping, so putting an air purifier in your bedroom should prove effective, especially while you sleep.
When it comes to quality service, Superior Air is the name you can rely on, especially for air conditioning maintenance. We also offer installation and other services, and we do it with precision by adhering to the highest standards, as we've done for the last 25 years. For more information, call us today at (559) 734-2002 or contact us conveniently by submitting an online form. We serve Visalia and nearby areas in CA.