Running your furnace, boiler or heat pump at full blast may keep your house toasty in the winter, but it will definitely cause your energy bills to go through the roof, as well. Instead of doing this, follow Superior Air's advice on how to feel warmer during the colder months without wasting energy.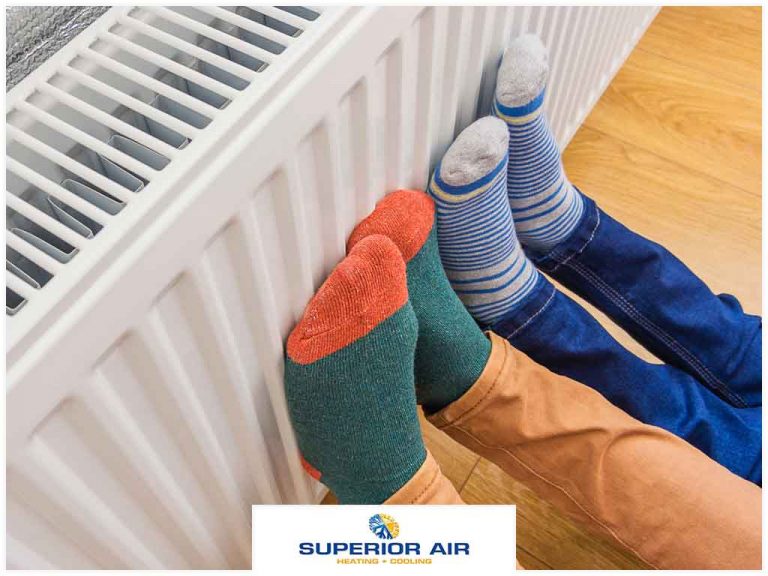 Rethink Your Furniture Arrangement
Rearrange your furniture and seating with one strategy in mind: to take advantage of the sun's heat while staying away from chilly spots. In addition to allowing warm air to move more freely around the room, unblocking your radiators or heating ducts can help minimize long-term furnace, boiler, heat pump and air conditioner repair costs.
Deal With Draftiness
Wintry breezes can make your rooms feel colder because of the wind chill factor. Perform a cursory audit of your property to identify where drafts are entering your house. An audit will help you spot the gaps that not only allow in cold outside air but also permit warm indoor heat to escape. Making sure your rooms are as airtight as possible is paramount to achieving energy savings.
Switch Your Fan to Winter Mode
Nine times out of ten, ceiling fans have a small switch on the base near the blades that allows you to reverse the direction the blades are turning. Any reliable furnace, boiler, heat pump and air conditioner installation expert would advise you to switch your fan to reverse mode to push warm heated air back down into the room as it rises.
Install a Zone System
Upgrading to a zoned HVAC system will allow you to better control the temperature in individual rooms. Without a single thermostat regulating the indoor climate of your entire house, you and your loved ones will be able to adjust the level of heat in every zone to achieve maximum comfort and conserve energy.
Let Superior Air handle your preventive furnace, boiler, heat pump and air conditioner maintenance needs to ready your HVAC system for the heating and cooling seasons. Call us at (800) 462-0020 or fill out our contact form to schedule your appointment. We serve clients in Tulare, CA.